Healthy eating
Eating seasonally
When the seasons change, it can prompt us to reconsider what we're eating. We may turn to more warming and comforting foods in the winter – but what's in season? What fruits and vegetables are at their best in autumn?
You may be thinking – I can get food year-round in my supermarket, why should I eat seasonally?
Well, one argument is that when you buy seasonally, you'll likely be buying British. If you're keen to reduce your carbon footprint, this is a great place to start.
Foods that are in season also tend to be packed with the vitamins and minerals we need at that time of year.
For example, food that's in season in autumn and winter are full of vitamins that can help ward off colds and flu.
If we've convinced you and you want to buy a little more seasonally this autumn – here are a few of our favourite seasonal fruits and veg to get you started:
8 fruits and vegetables in season in Autumn

Clementine
The humble fruit we used to find in the bottom of our Christmas stocking – clementines are great sources of vitamin C, folate, calcium, magnesium and potassium. Keep a couple on your desk at work for snack time.
Blackberry
Packed full of vitamin C and a fab source of fibre, these classically autumnal berries make a beautiful addition to desserts, smoothies or atop yoghurt for breakfast.
Apple
Rich in antioxidants, flavanoids and dietary fibre, apples are famous for keeping the doctor away for a reason! Sprinkle slices with cinnamon for a tasty and nutritious treat.
Pear
Another antioxidant powerhouse, pears can be a forgotten fruit. Bring them back into rotation as part of your breakfast or as an afternoon snack.
Pumpkin
Not just for Halloween! Pumpkins are loaded with beta-carotene, one of the plant carotenoids converted to vitamin A in the body. Enjoy their seeds and try a warming pumpkin soup.
Beetroot
A good source of iron and folate, beetroot also contains betaine, magnesium and antioxidants. Try including beetroot in your sweet bakes – it goes surprisingly well with chocolate!
Salsify
This root vegetable is full of nutrients, including iron, calcium, potassium and magnesium. It's also a great source of vitamin B6, try mashing with a little butter, cream and seasoning for an alternative to potato.
Artichoke
These beautiful vegetables contain cynarin which increases bile production and helps reduce cholesterol. Try steaming, roasting or even adding to a soup!
Cabbage
Another great source of fibre, cabbage also contains potassium, folate and vitamin B1. Keep it simple with some shredded cabbage on the side, or experiment with adding bacon for a tasty side-dish.
Share this article with a friend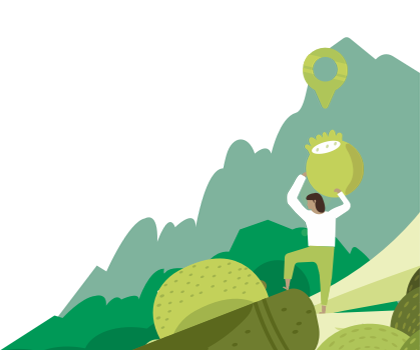 Find a nutritionist dealing with Healthy eating
All nutrition professionals are verified