Sports nutrition
Our favourite health and nutrition apps
Ben Taylor, Junior Software Engineer:
We're into our health and well-being here at Nutritionist Resource, but even we need a helping hand. With so many health and fitness-related apps now available, we share our favourites and why.

"I picked up a first-generation Fitbit for £35 a few months back and I've been using their app ever since. The app is pretty in depth and lets you track a whole bunch of things but I only really use it for my weight and number of steps I do in the day.
I can also use it to track sleep but that counts on me actually remembering to set it beforehand! It's pretty good, well worth the money but not sure if it would be worth it if I paid full price (I think they are at least twice that normally)."
Emily Attewell, Digital Marketing and Brand Ambassador:
"I've just started using My Fitness Pal again to help with nutrition, and have also downloaded 8fit which is a fitness app – which is good!"
(We had two more votes in the office for My Fitness Pal – a popular app!)
Ellen Hoggard, Marketing Communications Executive:
"While I've been going to the gym for a couple of years now, with a mix of classes, HIIT and weight-training, sometimes I need more of a solid goal to get me motivated (especially after a little break). Typically, I'll jump on the treadmill for HIIT training, usually in the form of hill sprints. I've always been a sprinter, and my long-distance ability has never been good, so I wanted to try and improve this.
I downloaded the Couch to 5k app, and started from week one, despite not technically starting 'on the couch'. I'm currently on week six and I love it! Being able to run for 30 minutes without getting bored, or wanting to go faster (which was my problem!) is great and with every run, you see results. You can choose a 'mentor' who talks you through each run, telling you when to speed up and slow down, as well as a very nice 'well done' at the end, all the while still being able to listen to music.
I'd recommend this to anyone – especially if you're not sure what to do in the gym, or want to start running outside but are yet to take the first step. It's tough but not too intense, and is a great way to track your progress week by week."
Becky Wright, Marketing Communications Executive
"I have a Garmin smartwatch that I wear when I exercise, or on days that I know are going to be particularly active. This links to Garmin's own Connect app. From this, I can easily see my step count, heart rate and the number of calories I've burned during the day. It displays everything you could ever want to know about your workout, all with fancy little graphs!
I do take this information with a pinch of salt, as I know you can never be certain of the accuracy of these apps – but I do find it interesting. Sometimes I think you can be surprised with how hard you've worked during a workout – particularly if you enjoyed it! So, for me, it's important to track this information – to make sure I am eating enough to support my workouts. I can also see how my body responds to new types of exercise, so it really does help me to keep in-tune with myself."
Share this article with a friend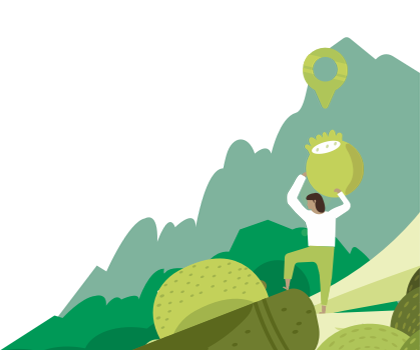 Find a nutritionist dealing with Sports nutrition
All nutrition professionals are verified