Healthy eating
3 steps to make the perfect smoothie
Whether you're looking for a healthy breakfast, an afternoon pick-me-up or a refreshing treat, smoothies are a great way to pack your diet with plenty of fruit and veg!
Despite smoothies growing massively in popularity over recent years, they have actually been around for centuries, when Mediterranean and Asian cultures served puréed fruit drinks. Smoothies have come a long way since then and there are now hundreds of recipes available to choose from, each containing an array of delicious ingredients.
Here are a couple of our favourites:
The breakfast smoothie
Makes 1
½ banana, cut into chunks
¼ cup of rolled oats
1/3 cup of natural yoghurt
2 tbsp of coconut oil
1 tbsp honey
1/3 cup of fresh orange juice
The green smoothie
Makes 1
2 cups of chopped kale with the stems removed
¾ cup of dairy-free milk
1 banana, cut into chunks
¼ cup of natural yoghurt
¼ cup of pineapple chunks
2 tbsp of peanut butter
1-3 tbsp of honey (optional)
For an extra punch of nutrition, visit Cytoplan to find supplements to add to your smoothies. Please consult a nutrition professional if you're interested in supplements, they can work with you to analyse your diet, activity levels and understand what supplements may benefit you.
3 steps to the perfect green smoothie
Choose your base – To begin with, you'll need to have some liquid in your blender. The more liquid you add, the runnier your smoothie will be. You can use water, milk, unsweetened dairy-free milks, plain, natural or coconut yoghurt or chilled herbal tea.
Add a little sweetness – To ensure your smoothies is palatable as well as nutritious, you may like to add some natural sweetness from fruits such as berries, apples, pears, pineapples, or more zesty fruits, like lemon or lime.
Add veggies, spices and greens – Supercharge your smoothies with vegetables. Leafy greens like spinach and kale will give your smoothies that rich green colour, while packing your blend with heaps of essential vitamins and minerals. Not only will spices add a kick of flavour, they will up your smoothie's beneficial nutritional properties.
Top tips
Freeze fruit and veg in single layers on a baking sheet.
Divide mixed fruit and vegetables into individual portions and add to a labelled freezer bag.
When you want a smoothie, add the contents of your frozen smoothie pack to your liquid base.
Blend and enjoy!
Share this article with a friend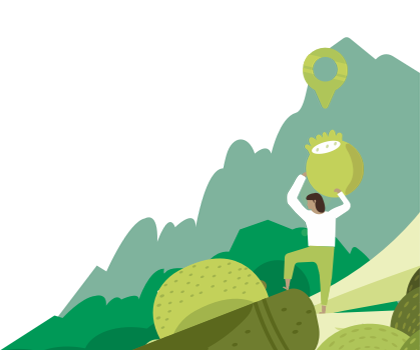 Find a nutritionist dealing with Healthy eating
All nutrition professionals are verified