Nutrition advice: Who should you trust?
There are many professionals who are considered experts in the field of food and nutrition. With so many different titles, it can be difficult for us to understand who does what, and more importantly, who to trust.
The rise of fitness and nutrition-related content on social media has blurred the lines even more, with bloggers and self-proclaimed 'fitness gurus' giving advice to their thousands of followers. But a fad diet is not healthy. The food and diet trends that circulate social media will normally lack scientific evidence and a lot of the time, the influencer is being paid to promote the product.
Simply put, diets and products that promote quick weight-loss, cleanses or cutting out whole food groups are not healthy and these diets are not balanced. People may claim these work, but unless they are a qualified nutrition professional, unfollow and ignore them.
What makes it difficult is that there is no legal definition of 'nutritionist' and there are thousands of people practicing in the UK without a qualification.
So who should you trust to give nutritional advice?
Nutritionists
A nutritionist will work in a number of different roles, including public health and health policy, as well as in private practice. Nutritionists are qualified to provide information about food and healthy eating, though as the title is not protected by law, anybody can call themselves a nutritionist.
Registered nutritionists
A registered nutritionist (RNutr) will usually have a BSc (Hons) or MSc in a nutritional science, as well as at least three years experience in a professional setting (within the last five years). Only once registered with the UK Voluntary Register of Nutritionists (UKVRN) run by the Association for Nutrition (AfN) can professionals call themselves a Registered nutritionist.
Registered nutritionists are qualified to provide scientific, evidence-based information and guidance about the impacts of food and nutrition on our health and well-being.
Dietitians
Dietitians will typically work in the NHS to treat clients with diagnosed medical conditions (such as chronic fatigue syndrome and bowel disorders), and will be regulated by the Health and Care Professions Council (HCPC). Dietitian is a protected title and they are qualified to assess, diagnose and treat nutrition concerns both at an individual and wider public-health level. Dietitians practice in many environments, which may include education, media, public relations, research and sport. Dietitians are also qualified to offer advice and influence government health and food policies.
Nutritional therapists
Nutritional therapy is a recognised form of complementary medicine. Professionals will apply nutritional science in their work to promote a good health and well-being. They will use a range of tools to evaluate the health of the client, then advise the necessary lifestyle and dietary practices to maintain good health and reduce risk of illness.
Nutritional therapists is another title not protected by law. Once again, there are a number of professional bodies available, such as the Complementary and Natural Healthcare Council (CNHC) that professionals can register with to support their training.
Who to choose?
While as it stands, dietitians are the only professionals who are governed by law, a dietitian isn't for everyone. If you're looking to improve your diet, lacking in energy or struggling to lose weight, you may benefit from speaking to a nutritional therapist or registered nutritionist.
The important thing is to find a professional who resonates with you. You may not find the right person straight away, and that's OK. We have hundreds of professionals listed with us, so if you don't feel someone is right, explain this and they'll understand. The bottom line is, nutrition professionals are there to help you. All members listed on our site have met the requirements of our proof policy and are ready to help you on your journey.
Share this article with a friend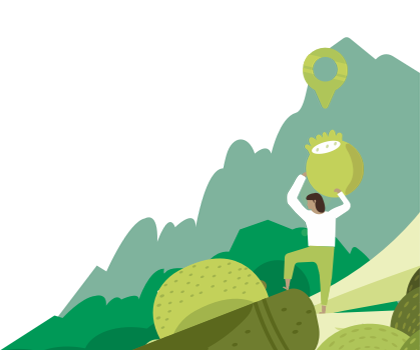 Find the right nutritionist for you
All nutrition professionals are verified