Healthy eating
Our kitchen cupboard essentials
Writing lists, planning workouts and preparing meals in advance keeps you organised – and really makes it easier to stay on track. When you have a meal prepped, or always have the staple ingredients in your cupboard, there's little to knock you and the health journey becomes so much easier.
These are our kitchen cupboard essentials.
Spices: Our favourites are cinnamon, paprika, garlic and chilli powder. We add cinnamon to many things, including mixed in our porridge, sprinkled over apple slices or even added to coffee for a sweeter flavour (without adding sugar!).
Paprika, garlic flakes and chilli powder are our dinner and lunch essentials. We love a bit of spice so chilli is added to most recipes, while paprika and garlic really pack a punch when it comes to flavouring rice or quinoa, egg dishes or when marinating meat.
Quinoa and oats: Porridge oats are always in our cupboards and we feel quite lost without them. You can add them to smoothies or cakes, but really, we like to keep it simple with a warm bowl of oats in the morning. Quinoa is a newer addition to our kitchens, but it has a well-deserved spot. High in fibre and protein, quinoa is perfect for salads or as a side to chilli con carne.
Honey and peanut butter: Two different essentials, but go together so nicely. Honey is a natural sugar – the perfect thing to top your porridge or yoghurt when having a sweet tooth. Peanut butter can be a good source of healthy fats, and well, it really is delicious on a rice cake or stuffed in a date.
Cacao powder: Yes, we're chocoholics. But, when we discovered cacao powder, it changed our world. This gives the taste of chocolate, satisfying any craving, but it's packed full of antioxidants. We love to use cacao powder in our baking or added to smoothies.
Chickpeas: You'll always find at least two tins of chickpeas in our cupboards. They're delicious cooked in a stew or curry, can be blended into a smooth hummus or even roasted for a crunchy snack (tip, roasted chickpeas taste great seasoned with paprika and garlic!).
Spinach: Full of nutrients, spinach isn't necessarily a 'cupboard essential' but it deserves to be on this list. We pick up a big pack of spinach every week and add it to most of our meals. Wilt and add as a side to your roast dinner, add to your stews, chilli or omelettes, or even throw a couple of handfuls into the blender as part of a beautifully green smoothie.
Eggs: Eggs are so versatile and a great source of protein. With so many variations of egg-based breakfast recipes, does it really need to be justified? While we love a poached egg, we're partial to a goat's cheese and asparagus frittata, too.
Bananas: Our favourite fruit and another 'always on the list' food. Bananas make a great pre- or post-workout snack, are delicious in cakes and when frozen, make an epic smoothie. Has anyone made the two-ingredient banana pancakes yet?
So these are our cupboard essentials – do you have them in your cupboard? Do you use them in different ways, or should we arrange a dinner date? Let us know your cupboard essentials on Twitter, or in the comments below!
Share this article with a friend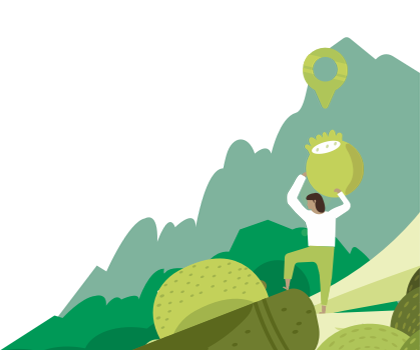 Find a nutritionist dealing with Healthy eating
All nutrition professionals are verified