Healthy eating
Healthy swaps for those hungry days
Most of us want to be healthy. We know the foods that are nutritious and fuel our body, but when there are tempting treats in the office, it can be tough to choose the better option. The trick is to be prepared. Plan ahead and stock up on snacks and you'll be less tempted.
Below are our 'healthy swaps for both sweet and savoury'. While these are all delicious and nutritious foods, the key to happiness is balance. It's important to not be too strict in your diet, otherwise you risk losing passion and drive. In our opinion, health is about both mind and body and sometimes, you need the cake. Enjoy your life and enjoy the pleasures!
Before you dip into the snack drawer
When you're at work at feeling hungry, ask yourself…
Did I have breakfast?
Am I thirsty?
Am I bored?
We love breakfast (porridge is one of our favourites) and making sure we eat something before starting the working day is essential. With research suggesting breakfast helps productivity and concentration, it can also help prevent snacking later in the day.
Here at Nutritionist Resource HQ, many of us will have a water bottle on our desks. A water bottle not only encourages us to drink more, it gives us an indication of how much we're drinking throughout the day. When 10.30am rolls around and we start thinking about food, we will glance at our bottle first. If it's barely touched, we're probably thirsty rather than hungry. If we're still hungry 30 minutes later, it's snack time!
Sitting in an office can also leave you mindlessly snacking – not to mention the number of office birthdays! To prevent you from wandering to the biscuit tin, stock your drawers with plenty of healthier snacks. This way, even if you're eating out of boredom, at least it's more nutritious than a handful of biscuits!
Below you'll find our favourite snacking swaps, for both your crunchy cravings and your sweeter side.
Swaps for your crunchy cravings
When you're wanting the crunch of a salty crisp, it can be difficult to get the thought out of your head. But the following snacks provide both a delicious taste and a satisfying crunch. Team carrot sticks with spicy hummus, roast chickpeas with paprika and chilli powder and sprinkle some Himalayan pink salt on your fruit and nut mix.
For portion control (because we know crunchy foods can be a more-ish black hole) pack these foods into small tupperware pots or zip-lock bags. This way you know exactly how much you're eating and they're easy to carry!
Snacks include:
carrot sticks and/or vegetable crudites
roasted chickpeas or edamame
kale crisps
fruit and nut mix
banana chips
Swaps for your sweet tooth
For the times when you've woken up with a sweet tooth, but don't want jump in with a chocolate bar, below are some of our favourite 'sweet treats'. Once again, planning ahead is key, otherwise you can end up eating all of them in one go (yes, they're that delicious!).
grapes and/or chopped mango
dates and peanut butter
homemade granola
dark chocolate
DIY protein balls
Grapes and mango are very sweet fruits, which make them perfect treats for after lunch at work. We love stuffing a couple of dates with our favourite peanut butter for an indulgent, satisfying bite, while our homemade granola with coconut yoghurt makes the perfect evening dessert. If it comes to the time where you just want chocolate, a square or two of 70% dark chocolate can be perfect with a cup of tea.
If you're still thinking about that slice of cake… eat it!
Like we said, balance is key. Looking after your body is important and fuelling it with nourishing, nutritious foods is essential, but your mind is just as vital. The wellness journey doesn't mean restriction or missing out on memories with friends, it means looking after your health – body and soul – and living your life to the fullest.
Save
Save
Save
Save
Save
Save
Save
Save
Share this article with a friend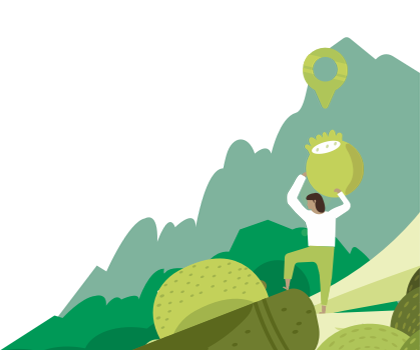 Find a nutritionist dealing with Healthy eating
All nutrition professionals are verified