Healthy eating
How to get more fruit and veg in your diet
Recent studies suggest for optimum health and life expectancy, we need to scrap the '5 a day' aim and increase our fruit and veg intake to 10 portions. But for a nation who rarely reach five, is this unrealistic?
Fruit and vegetables play a vital part in maintaining a balanced diet, providing our body with the nutrients it needs to stay healthy. However, with so much conflicting information in the media, even the most basic of dietary advice is confusing. Even after doing our research, many of us are left asking questions.
'What counts as one portion? But I thought fruit has a lot of sugar in it… how am I meant to know what to eat?'
Deciding to make a change to your lifestyle can be daunting, especially if you're already unsure of where to start. In order to make the new '10 a day' a little easier, we've listed our favourite meals and snacks, all of which hold at least one portion of fruit or veg.
Breakfast
If you wake up with a sweet tooth, try the following:
Banana, cinnamon and honey porridge
Frozen berries, granola yoghurt bowl
Chocolate and banana smoothie (with added spinach)
If you prefer a more savoury option…
Poached eggs with broccoli, mushrooms on whole grain flatbread
Salmon, spinach and tomato omelette
Scrambled eggs with spinach and peppers
Lunch
Most of the time, we will prepare our lunch recipes the night before, or for dinner and save the leftovers! This is a great way to save money and reduce waste. Our current favourite is this butternut squash salad, though you can find more lunch recipes on our blog.
Dinner
We find our evening meals to be the easiest way to up our intake of veg – depending on the season, you can throw together a salad, or make a hearty soup. But what other recipes could you try, yet still get a good 2 – 3 portions of veg?
Vegetable stir fry (a great way to use your leftover veggies from the week!)
Thai green curry with prawns, mange tout and baby corn
Snacks
Here at Nutritionist Resource, we try to stock up on our own, healthier snacks to prevent us from reaching into the office biscuit tin. While occasionally we sway, most of the time we are grateful for the healthy, inexpensive treat in our drawers.
Carrot and pepper crudites with houmous
Apple slices with peanut butter and cinnamon
Fruit and nut trail mix
Green smoothie made from mango, spinach and banana
What counts as one portion of fruit or vegetables?
For information on portion size, take a look at the BBC Good Food infographics.
Share this article with a friend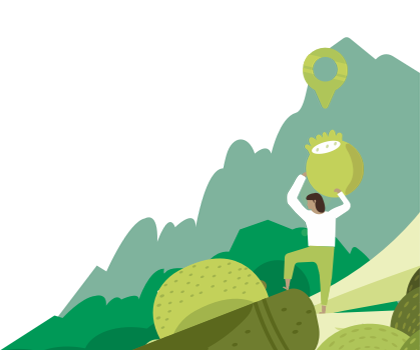 Find a nutritionist dealing with Healthy eating
All nutrition professionals are verified