Portable lunch recipes
Lunchtime can often be the trickiest to get right, especially when you're trying to be your healthiest self and are surrounded by treats in the office. Through our own experiences, we've found preparation is key when it comes to staying healthy at work, and this means making your own lunch and avoiding the local cafe.
Below we list some of our favourite recipes, which are perfect for both lunch and dinner. Some are tried and tested, others have us keen to get back in the kitchen.
Goats cheese and caramelised onion frittata
This is a quick and easy meal you can prepare for dinner, and keep leftovers for lunch – that's Monday and Tuesday prepped already! Even if you're not having it for dinner, you can cook this, quarter it and pop it in the fridge, ready to reheat whenever you're hungry.
The recipe is as simple as it sounds. We chop and sauté one red onion and boil some asparagus. While the asparagus cooks, add some honey and a splash of balsamic vinegar to the onions. Cook until it becomes a sticky consistency. When the asparagus is cooked, cut into pieces and add to the onion.
Mix four eggs in a jug and season with salt and pepper. Pour this into the pan and turn to a low heat. Crumble your goat's cheese on top and cook for five minutes. When the bottom of the frittata appears cooked, turn on the grill and pop the pan underneath for a further ten minutes.
What's great is that you can add or remove ingredients, depending on taste. You can add sweet potato to make it more filling, add spinach and peppers for an extra portion of veggies or even add some chicken or ham if you're more of a meat-eater.
Salmon glow bowl
Our salmon glow bowl is another example of the 'cook once, eat twice' motto. The base consists of quinoa, sweet potato, peas and kale, while the salmon takes the mainstage. If you're having this for dinner, simply double the recipe and you've got lunch sorted for the rest of the week!
Cook the quinoa (or grain of choice) and cut sweet potato into cubes, ready to boil. While these cook, prep your salmon. The salmon, grains and sweet potato should all take around 20 minutes, so timing is key.
After 15 minutes, add the kale and peas to the sweet potato and boil for a further five minutes. While your salmon bakes, drain the quinoa and vegetables and mix in a bowl. Add garlic, chilli flakes, salt and pepper, and a drizzle of olive oil. Separate into tubs.
Remove the salmon and place on top. Enjoy!
Here are some other recipes which look utterly delicious. If you've got a favourite recipe, perfect for on-the-go, do leave a comment below or send us a photo on Instagram!
Share this article with a friend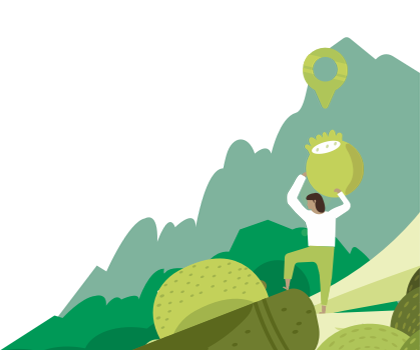 Find the right nutritionist for you
All nutrition professionals are verified