Weight management
Winter fitness: Tips to beat the chill
With the cold days and dark afternoons, it's not surprising that our motivation to keep fit dwindles. After a long day at work, we can't blame you for wanting to head home as quick as possible and wrap up warm. But why should you give up on your goals? There are ways you can still kick back and binge-watch Netflix, but also hit your fitness targets…
Switch up your routine
If you feel your motivation levels dipping, take a moment to rethink your regime. Plan a new workout yourself, or book a session with a personal trainer so they can do it for you. If you get excited about your workout again, your motivation will skyrocket.
Perhaps you can try adding something new to your workout, like swimming or a workout class. If you do the things you enjoy, it won't even feel like a workout!
Twist your timings
When your motivation and love for health and fitness falls, try swapping the times you go. If you normally go for a run or to the gym in the evening, instead, try going as soon as you wake up. This will wake you up, kick-start your metabolism and you'll have bundles of energy for the rest of the day (it might even help you complete the Christmas shopping!).
Grab a friend
Try going out with a friend to get your body moving. Try a new class, like bodypump or clubbercise, where the workout is to dance. It'll be just like a night out – promise!
If you really can't make a class, head outside. You don't need to beat yourself up in the gym to be healthy. If winter really is affecting you, wrap up warm and go for a walk. Grab some friends or your family, your dog and make a day of it. You can take a picnic or stop at a cafe for a warm cup of tea, but appreciate the crisp air. When it's something so simple, it can be easy to forget it's still exercise. Get walking!
Treat yourself
Sometimes the best thing to boost your motivation levels is new things. We know it's nearly Christmas, but set some money aside or add a fresh workout wardrobe to your wishlist. Everyone feels great in new clothes and this will help you feel fantastic and ready to go.
Set goals
Christmas is still the time to relax and indulge, so enjoy yourself! Life is for living and you shouldn't feel guilty for missing one or two days at the gym. Keep it balanced – be sure to get your body moving and eat whole foods, but rest is just as important. Embrace the upcoming new year and reflect on what you've achieved.
If you've reached your goals for 2016, be proud and set another one, appreciating your success. If you haven't reached your goal yet – that's OK – maybe it means you need to bring it down and not aim so high. We all have our strengths and weaknesses, so our journeys are different. Remember that you are all that matters and wherever you are on your journey, you're doing great.
Share this article with a friend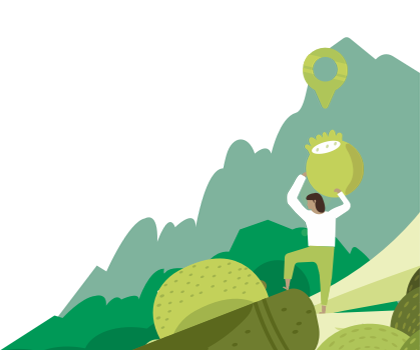 Find a nutritionist dealing with Weight management
All nutrition professionals are verified