Healthy eating
Holiday blues? Get back on track!
Some of us will save our summer holiday until the cooler months, basking in the warm sun while England grows colder and darker. We return relaxed and refreshed, ready to face routine, but getting back on track can be tough.
After a week or two by the beach, enjoying everything an all-inclusive has to offer, returning to the real world can sometimes be harder than first thought – but it is possible!
Keep reading for our tips on how to get back on track and keep the holiday feeling all through winter.
Get back in routine
One of our top tips is to jump straight back into your regular routine. Stop feeling sorry for yourself and missing the holiday, embrace your new energy and get back on it!
If you need an extra push, schedule things in your calendar as reminders. A day or two after you return back home, head to the supermarket and stock up on fresh fruit and veg. If you normally go to the gym, instead of talking yourself out of it, put your kit on and get your body moving.
Prepare meals
Unfortunately the end of a holiday often means the end of delicious food, available whenever you want a snack. But being back at home does not mean boring food! Take inspiration from the cuisines you've tried and keep your meals colourful. Write a shopping list, plan meals and prep in advance. If you step off the plane Saturday morning, be sure to prep your meals for the first few days at work. If you practise this as soon as you can, it won't seem so tough – promise!
If you're feeling uninspired, a nutrition professional may be able to help you. Use our advanced search tool to find a professional who resonates with you.
Make plans
Set aside some time to enjoy yourself. Getting back into routine doesn't mean it has to be repetitive, nor should you dread it. Moving your body doesn't always mean forcing yourself to go on a run, instead go out with friends on a winter hike, go dancing or go to a trampoline park. There are many ways you can exercise, so prolong the holiday fun and try something new!
Ease off the pressure
It possible to be too hard on yourself. Don't stress about not having had time to go swimming or missing your zumba class – you've been on holiday so enjoy it! When you put too much pressure on yourself to 'get healthy', it can actually go the other way and put you off. Enjoy the memories you made and you'll fall back into routine.
Share this article with a friend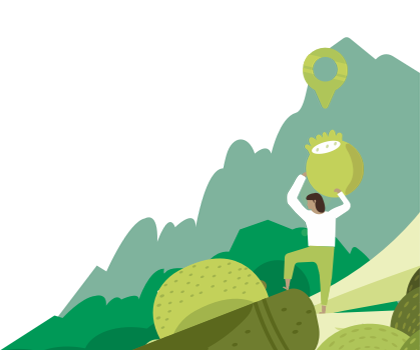 Find a nutritionist dealing with Healthy eating
All nutrition professionals are verified