Balanced diet
Ask the expert: Children's lunchboxes
Making a healthy lunchbox for your child isn't always easy and it's even more difficult when they refuse to eat certain foods. We ask Nutritionist Resource member and children's dietitian, Angharad Banner, to share her thoughts.
As an experienced children's dietitian, what would you suggest parents could add to their child's lunchbox as a 'sweet treat'?
"Variety is key to keep it exciting (as they tend to want chocolate!). Flapjacks, fruit muffins, currant buns or tea cakes, Welsh cakes, plain or fruit-based cakes, scones and pancakes are all good options if eaten in moderation.
Flavoured rice cakes, cereal bars, dried fruit such as raisins, mango or apple are also good choices. You could also try adding a small bag of plain popcorn or dried fruit crisps for a bit of a crunch."
Many parents will lean towards crisps as the savoury snack portion of the lunchbox, what other foods could be included?
"I tend to talk about 'better' crisp options, such as small (under 100 Kcal/bag) bags, such as French Fries, Hula Hoops, Quavers or prawn crackers, though these should not feature every day. Alternatives could be mini breadsticks with cheese spread or dips, cheese and crackers, mini pitta strips and dips, cheese sticks, Mini Cheddars and Twiglets."
We tend to stick
to habit, for example, the main part of lunch may be a ham or cheese sandwich with white bread. What alternatives would you suggest to encourage variety?
"Choose different types of bread and rolls, including wraps and pitta bread. Use shaped cookie cutters for sandwiches. Alternatives to bread include quiche, sausage rolls, vegetable frittata and vegetable muffins."
What do you find are the most common problems parents come to your for?
"As a dietitian, I see a whole range of clinical conditions, ranging from allergies and weaning, to fussy eating and eating disorders. Many clients simply want to know their children's intake is appropriate and balanced, providing the necessary nutrients for growth and development."
We see you're an ambassador for Jamie Oliver's Food Revolution, how do you think schools can help parents better understand children's nutrition? Do you think more needs to be done?
"I've been very happy to go into my local school on a number of occasions to run workshops and assemblies on a voluntary basis as both a paediatric dietitian and a Jamie Oliver Ambassador, as I am also passionate about increasing awareness of and improving childhood nutrition.
Schools could make use of and signpost free online nutritional advice, such as Change4Life and the downloadable fact-sheets produced by the British Dietetic Association."
Angharad's tips
If they insist on chocolate, focus on little treats. Instead of a regular bar, consider portion size and buy the 'fun size' bars.
Blueberries are a good alternative for sugary sweets as they are sweet, colourful and a source of vitamin C.
Instead of soft drinks, encourage water. To make it more exciting, add a coloured straw.
To reach more of your child's five-a-day, make a homemade fruit smoothie using a maximum of two portions of fruit. Try to limit these to once or twice a week as they are high in natural fruit sugars.
For a fun twist, make your own pizza using English muffins topped with sliced tomato and grated cheese – these are great for the kids to do themselves!
Save
Save
Save
Save
Save
Save
Save
Save
Share this article with a friend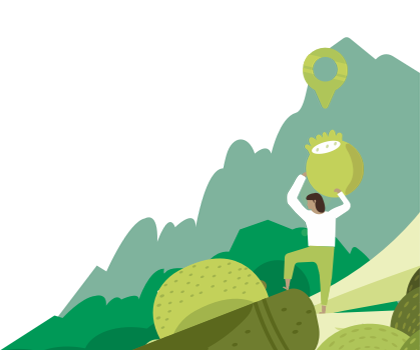 Find a nutritionist dealing with Balanced diet
All nutrition professionals are verified