Healthy eating
Healthy food swaps
While we all enjoy crisps, sweets and chocolate, we can't be eating them every day. But to satisfy your snacking needs, we have tried and tested lots of delicious products for you to pick up on your weekly shop. Not only are they super tasty, they are much more beneficial to our bodies than many of the processed, sugar-packed treats that often try and tempt us…
Hummus Crisps (£0.85)
We all love the satisfying crunch of a potato crisp, but they are very more-ish and it is often too easy to leave the bag empty. High in fats and sugars, crisps aren't the best snack when you're wanting a savoury bite. Instead, try hummus crisps. Made with chickpea flour, they are baked instead of being fried. Chickpea flour is high in protein so will help keep your blood sugar levels stable and keep hunger levels under control.
Jax Coco Coconut Chips (£1.40)
These are perfect for when the 4pm hunger hits. Made from the flesh of a coconut, these chips are toasted and sprinkled with coconut sugar. They taste great on their own, with a satisfying crunch – or they can be tossed into salads or as a yummy breakfast topping. These chips come in three flavours; sea salt, wasabi or chilli and lime.
Livia's Kitchen Raw Millionaire Bites (£5.50)
If you like to have a sweet treat to accompany your cup of tea, these are great. Expect a crumbly, oaty base, topped with a gooey date and caramel centre, topped with a layer of raw dark chocolate. A twist on a classic recipe, these bites are gluten, dairy and refined sugar free and come in three tempting flavours… salted date caramel, chocolate orange and almond and raisin.
Primrose Kitchen Granola (£4.99)
We love breakfast, but there isn't always time to rustle up a poached egg with avocado on toast. Most of us need a quick, satisfying breakfast to cope with the working day, but many of the cereals available in supermarkets are packed with sugar and often do not satisfy you for long, leaving you with hunger pains come mid-morning. For a delicious, nutritionally rich breakfast, try Primrose's Kitchen muesli. Our favourite flavour is the Beetroot and Ginger – ingredients include gluten-free oats, beetroot, coconut pieces, linseeds, almonds, pumpkin seeds, raw coconut oil and raw agave syrup
OMBar Chocolate (£1.99)
If like us, you can eat a share bar of Cadbury's in one sitting, try making the swap to raw chocolate. Dairy chocolate is often packed with sugar, which can spike your blood sugar levels and cling on to your tummy. OMBar chocolate is made with raw cacao, which is rich in antioxidants, calcium and iron, as well as cocoa butter, a healthy fat that can help keep your skin and hair strong and healthy. They do many flavours, including raspberry and coconut, green tea and lemon and strawberry milk.
Share this article with a friend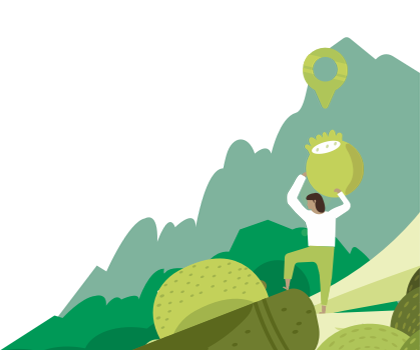 Find a nutritionist dealing with Healthy eating
All nutrition professionals are verified