Healthy eating
Foods we should add to our diets
We look at some of the foods we should be incorporating into our daily diets.
Turmeric
This is a great post-workout recovery food as it helps reduce inflammation. Turmeric is also a powerful antioxidant, which helps the body fight against cancer, autoimmune diseases and promotes heart health.
Dust turmeric powder on savoury dishes or add to warm milk for an evening wind-down.
Cinnamon
This is one of our favourite spices to use – you can add it to coffee, porridge, desserts and savoury dishes – anything! It is a nutritional powerhouse and helps fight diseases such as Alzheimer's, diabetes and Parkinson's. Cinnamon is also thought to promote cardiovascular health and helps keep insulin levels stable.
Cacao
We all love chocolate and this is a great way to get your fix without the bad stuff. Raw cacao is rich in antioxidants and minerals such as iron, magnesium and potassium.
Use cacao powder to make a plant-based hot chocolate, or sprinkle on top of a bowl of oats for chocolate flavour porridge.
Apple cider vinegar
Another food with unexpected benefits is apple cider vinegar. It contains potassium, enzymes, aids digestion, helps to balance the body and is a common remedy for colds and sore throats. If you are feeling a bit unwell, try a shot of this for a boost of electrolytes. Alternatively, incorporate it into your diet by adding some to your water.
Brazil nuts
This isn't the most popular nut around, but it shouldn't be overlooked. The Brazil nut is packed with nutrients, including selenium, vitamins B and E, zinc, iron and calcium. They are thought to promote skin and heart health, balance hormones and keep our immune system healthy.
You can add these in salads or simply eat them as an afternoon snack!
Coconut
If you're not a fan of avocado, the coconut is a great alternative. Another "healthy fat", the coconut is full of nutrients including iron and magnesium.
Coconut is growing in popularity so you can introduce it in a number of ways. For example, instead of butter use coconut oil, drink coconut milk instead of cow's milk and experiment with coconut sugar and flour in your baking.
Share this article with a friend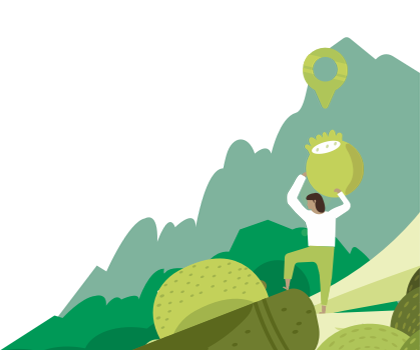 Find a nutritionist dealing with Healthy eating
All nutrition professionals are verified