Healthy eating
The perfect packed lunch
Packed lunches are no longer a thing for children! If you are trying to get some more veggies in your diet, eat healthier and save money, bringing in your own lunch is the first step.
Add a dip
A flavourful dip can work nicely with a dish, steamed vegetables in particular. A dip can add a contrast of flavour as well as a different texture to an otherwise simple meal.
Think about texture
Having three different types of dry food will not be an enjoyable, tasty lunch. Similarly, ingredients such as mushroom, aubergine and tomato often have soft, slimy texture and will eventually grow tiresome. Add extra excitement by having a mixture of soft, crunchy, chewy and dry textures.
Embrace the power couples
Some flavours are meant to be together so don't forget them! Lemon and fresh herbs go with almost everything, while rosemary tastes great with earthy flavours such as butternut squash, sweet potato and some darker meats. Chicken and thyme are the perfect partnership and lemon and fish is a match made in heaven.
Get inspired
A great way to enjoy lunch is to recreate a naughty meal you love. A current favourite of ours is healthy nachos. Simply replace the tortilla chips with sliced sweet potato, add some homemade guacamole and a spicy mixed bean salad with red pepper.
The trick is to pick an old favourite and take out the fried, fatty elements.
Dress right
It is easy to add an extra bit of flavour through dressings, sauces and spices. Combining chillies and crème fraiche to a tuna dish adds a mellow spice to what is normally a creamy, simple dressing.
You can also make pesto at home to put with salmon, chicken or pasta or go extra simple by drizzling balsamic vinegar and extra virgin olive oil to your salads.
Share this article with a friend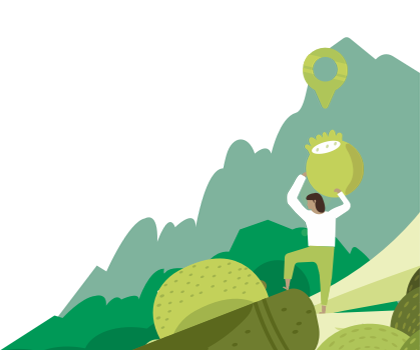 Find a nutritionist dealing with Healthy eating
All nutrition professionals are verified