Healthy eating
2016 health food trends
Last year saw plenty of food trends taking over supermarkets and social media, from chia seeds and spiralisers to green kale juices. While some "super foods" remain in the spotlight, what other foods are set to dominate 2016?
Bowl foods
The first on the list started to make a name for itself in 2015. Simply search "goddess bowls" on Instagram and you will be overwhelmed with the results. However, serving food out of bowls is set to be even bigger this year, with names such as smoothie bowls and power bowls making their way onto health food menus.
They appear to be easy to make. Simply add a whole grain, a mixture of vegetables and some protein to the bowl. Top it off with a homemade dressing made of healthy oils and spices to create your balanced bowl of goodness. It has been suggested that eating from a bowl can also help to monitor portion size.
Seaweed
In the eyes of the super-healthy, this food isn't going anywhere. Seaweed is rich in sea minerals such as iodine, which the body uses to produce thyroid hormones, keeping the cells and metabolic rate healthy.
Matcha powder
This powdered, Japanese green tea has been popular for a while. However, this year is seeing the anti-oxidant rich powder stepping outside of the teacup and into dinner recipes. Chefs are now working it into dips, breads, porridge and curries to add an extra boost of nutrition. Matcha powder is also very rich in polyphenols, such as flavonoids and catechins, which act as antioxidants in the body.
Nut milk
These dairy-free alternatives made a name for themselves a while ago, but this year will see manufacturers using a wider variety of nuts. As well as adding new flavours with additional health benefits, such as turmeric, Brazil nuts and pistachios are looking to be the new milk alternatives on the shelves.
Fresh nut milks are highly nutritious and are rich in protein, fibre, B vitamins, magnesium and iron. While many of the nut milks you see in supermarkets contain only 2% nuts, you can make your own batch at home using just nuts and water, adding flavour with vanilla and honey.
Share this article with a friend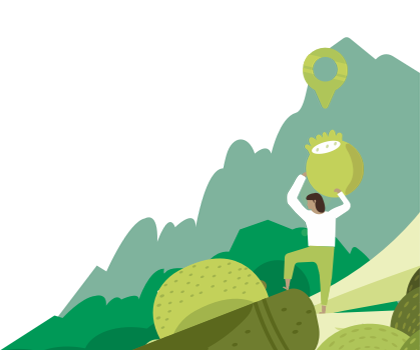 Find a nutritionist dealing with Healthy eating
All nutrition professionals are verified