Healthy eating
Christmas superfoods
You shouldn't feel guilty about treating yourself at Christmas, it is a joyful occasion and you can enjoy the goodies that are on offer. Many of the festive foods available do have nutritional benefits, but the nutritional value is reduced when salt, butter and sugar are added. Instead, try to prepare them yourself.
We have compiled a list of the tastiest, nutritious foods to include on your menu this season:
Brussels sprouts
Not everyone is a fan of the sprout, but they are a great source of potassium, fibre, folic acid and vitamin C. These are important in healing wounds, protecting cells and maintaining a strong immune system. However, vitamin C is water-soluble. If you cook the sprouts for too long they will lose their nutritional value. Cook them until tender for no longer than a few minutes.
Clementines
Clementines are rich in vitamin C, containing over 60 per cent of your recommended intake in one large fruit. They are in season from November and are a great snack for when you want a time-out from the Christmas treats.
Chestnuts
A firm festive favourite, chestnuts offer the perfect sweet, nutty flavour to compliment your Brussels sprouts. Chestnuts are low in saturated fats and a good source of fibre if cooked and peeled. A high-fibre diet can help you feel full, control your appetite and can help to reduce cholesterol.
Prawns
A popular starter to the Christmas dinner. Prawns are low in fat and a good source of copper, zinc and selenium (important for keeping hair and nails healthy!). To reduce the fat content of the classic prawn cocktail, use a low-fat mayonnaise. Alternatively, skip the sauce and drizzle some chilli, garlic and olive oil over the prawns for a spicy kick.
Cinnamon and nutmeg
The ultimate Christmas spices! Cinnamon and nutmeg can add a warming kick to any dish but more importantly, both are packed with minerals. Cinnamon is rich in potassium, calcium, copper, iron and zinc, while nutmeg is a good source of phosphorus and vitamin B1.
Share this article with a friend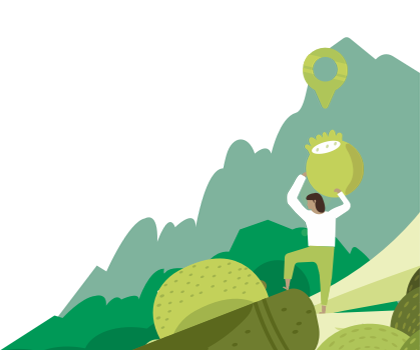 Find a nutritionist dealing with Healthy eating
All nutrition professionals are verified