Cranberry recipes for cold days
Not only do they make a pretty addition to the top of any dish, the bitter berry holds many health benefits.
Best known for their ability to help ease symptoms and combat the onset of urinary tract infection, cranberries are also a rich source of antioxidants.
Packed full of fibre and phytochemicals, cranberries are thought to help prevent the development of certain diseases and maintain a healthy weight. Studies have found that drinking cranberry juice can lower your blood pressure and in turn, may protect you from heart attack and stroke.
We have collected our favourite ways to incorporate cranberries into your diet:
Mix with overnight oats
Overnight oats are the new craze and we love them. Add an extra kick to your breakfast by adding a mixture of berries (fresh or dried).
Make them savoury
Barley and quinoa may be perfect grains for autumn, but add a flavour punch to your savoury dish with a handful of dried cranberries.
Toss them in a salad
These little red berries add colour and flavour to your greenery. Add them as a complimentary topping to a kale, Swiss chard and butternut squash salad.
Bake them into granola
For a tasty breakfast or midday snack, add cranberries to your granola mix. If you want to make your own, try adding pumpkin, maple syrup, cinnamon and nutmeg to your cranberry and oat mixture. For an extra boost of fibre and protein, top the dish with some nuts.
Add them in a smoothie
Whether cranberries or kale, smoothies are a great way to make healthy food taste good. A favourite is the coconut blueberry smoothie:
blend one cup of frozen blueberries with half a cup of cranberries
add a handful of coconut shavings
add one tablespoon of chia seeds and one tablespoon of spirulina
mix these with a cup of coconut water and top with raw walnuts.
Share this article with a friend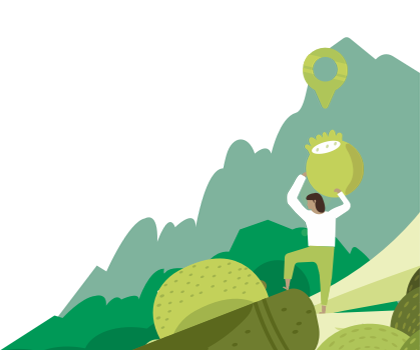 Find the right nutritionist for you
All nutrition professionals are verified