Healthy eating
Essential tools for your kitchen
When you have the foods available, it is much easier to choose the healthier options for lunch and dinner. You can't eat what you don't have, so when the cravings attack (as they usually do), the nutritious foods you have stocked in your cupboards are there for you to snack on.
But healthy food is not the only part of a healthy kitchen that can promote success. Having the right tools can also help you maintain a balanced diet.
The good news is, you don't need them all, nor do you need to spend hundreds of pounds. Having just a few essential tools you can rely on will prove beneficial when preparing your meals.
This is why we have compiled a list of tools we believe should live in your kitchen, not only to create fantastic looking dishes, but also to inspire you to continue on your healthy journey:
1. A food processor
Often found in the back of your kitchen cupboard, this gadget has more uses than you realise. Whilst they are great to make your own, fresh dressings and sauces (pesto is a favourite of ours), they can also be an easier way to whip up some energy bites and snacks that you want to munch on mid-morning.
2. A blender
Like the food processor, you may have purchased one or two of these in the past on a whim, then thrown it away. This essential tool makes our list for its ability to create some fantastic, homemade breakfast smoothies and warming winter soups. With a range of brands now available, at varying prices, a blender is a great tool to experiment with.
3. A stock pot
We think this is a kitchen essential because of its endless abilities. This versatile pot is great for making soups and stews, warming up leftovers and heating up water for a nice cup of tea. You can use this tool for nearly anything, just use your imagination; what about heating up a fresh batch of blueberry and cinnamon porridge?
4. A set of wooden spoons
A timeless tool we guarantee you have used before, but need to appreciate. They are affordable and a handy thing to have when serving salad! Wooden spoons can be used to make tasty, homemade dishes including pasta sauces, quinoa salads, porridge, soups or even a tasty chia and chocolate dessert.
5. A ceramic chef knife
A sharp knife is essential in any kitchen, for the ease and speed of chopping your veggies, fruits, meat and any meal preparation. Just make sure to be careful! Whilst any knife is a useful tool, one with a ceramic coating prevents the foods you're chopping from oxidising.
Whilst these gadgets aren't the only ones available and do not have the power to make the healthy lifestyle easier, they certainly can inspire you to make meals at home and get on the right track. Displaying them on the kitchen counter, rather than hiding them in your cupboards will encourage you to use them and make cooking much more enjoyable.
If you are feeling brave and enjoy eating raw foods, you can consider purchasing a spiraliser – a new kitchen tool that is taking over the world, one bowl of "courgetti" at a time.
Share this article with a friend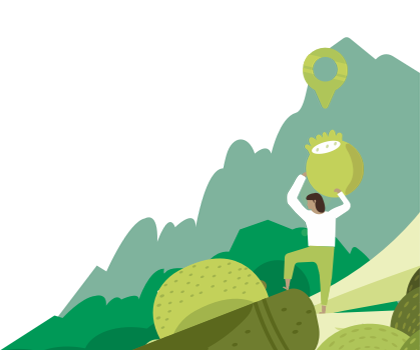 Find a nutritionist dealing with Healthy eating
All nutrition professionals are verified