Healthy eating
'Meal prep' tips and tricks
Managing your healthy eating when going through a busy patch at work, or having a stressful time with friends or family can be very hard.
We understand, ordering from the local Chinese or grabbing a quick microwave meal is a lot easier when on the run – who wants to cook when they have stuff to do?
However, there are ways to stay motivated. The current health trend on social media is 'meal prep' and there is an endless number of posts being published every day. Search 'mealprepmonday' and you will find all the top fitness and health bloggers sharing their tips and tricks on managing healthy meal preparation for the week.
It is a great way to stay motivated and avoid snacking on sugary treats at work, below are 10 tricks to get you started:
1. Have 'go to' ingredients
Simplify your preparations with staple ingredients. Fitness blogger Amanda Meixner swears by her staple shopping list: salmon, chicken, white fish, sweet potato, grilled prawns, steamed vegetables, greens, hard boiled eggs, nuts, bananas and oats. With basic, affordable ingredients, your shopping trips will get easier.
2. Stock up on Tupperware
A handy trick for meal prep is having a range of containers. Pick up some small ones for snacks and fruit, larger ones for salad, meat and pulses and extras for the leftovers to stack up in your fridge or freezer!
3. Don't go overboard
Typing 'meal prep' into Pinterest will shower you with inspiration, but they are often complicated dishes and unrealistic for the average Joe to pull off. Instead, find easy recipes you enjoy and will not get bored of. Overnight oats are great to make the night before, sprinkle with fruit then eat on your way to work.
4. Keep flavours simple
If you keep the base flavours simple, you can add different flavours or toppings throughout the week. For example, cook a big dish of chilli for one night and the next night, have the chilli in tacos or on a jacket potato.
5. Prep the cooking
If you don't want to prep the whole week's meals, just prepare the staples. Chopping vegetables, hard boiling eggs, cooking the meat and keeping them all aside means you can mix and match your meals. You definitely won't get bored – you'll just be grateful for all the chopping in advance!
6. Start small
It does take practice and doing too much at once can get overwhelming. Start yourself off just by prepping your lunches for the week, or chopping your snack-veggies. Once you know how much you can do, you can prep more.
7. Invest in handy utensils
Spiralisers are currently all the rage, and for good reason. Dicing and chopping vegetables by hand can get tiresome – a spiraliser can speed up this process, and make it look more fun. Try making 'courgetti' as a carb-replacement.
8. Know your ingredients
Not all vegetables or sauces will last the week. To save waste of both food and time, learn what needs to be eaten when. Write a date on the lid, or schedule certain meals for each day.
9. Make a plan
Put together a shopping list, write down recipes and plan your breakfasts, snacks and lunches for the week. If you know you may be eating out one day, work around it. Keeping your plan with you will help avoid tempting snacks when you become hungry. Never leave the house without water and some healthy nibbles.
10. Party prep
Prepping your meals for the week does save time, but it can also take up your whole Sunday. Instead of making it a dull commitment, make it fun by inviting friends over and prepping together. Put some music on and dance while you cook – exercise and prepare meals!
Share this article with a friend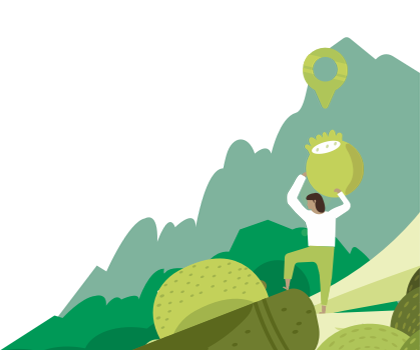 Find a nutritionist dealing with Healthy eating
All nutrition professionals are verified