Endometriosis
Living with endometriosis
Around 10% of women in the UK have endometriosis – a chronic condition characterised by very painful periods, pelvic pain, painful sex and other uncomfortable symptoms such as bladder irritation and bowel problems. Infertility, depression and anxiety are also common among sufferers.
Unfortunately a diagnosis often takes years, which means hundreds of women lack the proper care and support to effectively manage their symptoms. If left undiagnosed, endometriosis can make leading a normal life very difficult.
Endometriosis Awareness Week is an annual event that encourages women and teenagers to talk about their periods. Raising awareness of what is 'normal' and what isn't is important for helping sufferers to get a diagnosis and receive the proper treatment and care to better manage their condition.
As there is no cure, an important part of treatment is lessening the impact endometriosis has on everyday life. One area that is thought to be of particular benefit is diet and nutrition.
Eating a balanced diet is key for optimising health and energy levels, which is vital if the body is dealing with a debilitating condition. Furthermore, avoiding certain foods will help to prevent additional inflammation in the body which could make symptoms of endometriosis worse.
So what should an endometriosis diet consist of?
Nutritionist, Sara Kirkham – who works with clients with endometriosis – suggests "creating an eating plan packed with foods rich in phyto-oestrogens to help balance oestrogen levels". Oestrogen is the hormone that regulates the menstrual cycle and produces prostaglandins – substances that cause pain and inflammation. Balancing levels of oestrogen in the body, therefore, can reduce inflammation, which may help alleviate endometriosis symptoms.
Sara also recommends eating plenty of soya products and fruit and vegetables, particularly apples, plums, cherries, peppers, tomatoes, olives, carrots, potatoes and aubergine to help manage the condition and prevent flare ups.
"A low GI diet can also help, so aim to eat foods low in sugar, limit refined carbohydrates and eat lots of beans/pulses and brown rice," she explains.
Keeping an eye on your weight is also important for managing endometriosis.
Sara says: "As oestrogen levels are linked with body fat levels, women should aim to maintain a healthy weight by keeping fat intake low (but still consuming healthy fats), and keeping an eye on portion control as eating too much in one go causes weight gain.
"The higher body fat is, the higher oestrogen levels can be, and this can impact on conditions such as endometriosis." 
Share this article with a friend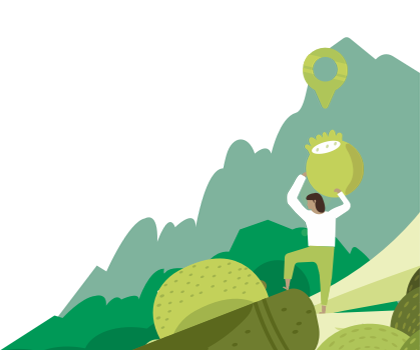 Find a nutritionist dealing with Endometriosis
All nutrition professionals are verified