Balanced diet
Healthy lunch recipes to keep you fuller for longer
When you're trying to be healthy lunchtimes can be hard, especially when the supermarket – and your favourite BLT – is just around the corner.
Furthermore, preparing lunch the night before is often the last thing on our minds, which adds to the difficulty of eating healthily at lunchtime.
However, the benefits of making this extra effort are huge, and there are several lunch ideas you can try which are simple and easy to make – requiring very little time and effort at all.
Take a look at some of our recommend healthy lunches below, which will keep you fuller for longer and provide lots of nutritional value.
Prep time: 10 mins. Cooking time: 20 mins.
For a protein-fuelled lunch with a hearty portion of your five-a-day, this ratouille omelette is perfect. All you need to do is quickly fry a selection of vegetables (this recipe uses courgette, peppers and aubergine) and then add them to an omelette mix.
Prep time: 10 mins. Cooking time: 20 mins.
Made in minutes, this nutritious recipe can be cooked in bulk, and frozen for future lunches. All you need is a can of edamame (soya) beans, some frozen peas, a handful of herbs, milk and chopped spring onions, which you can simmer in a pan to form a chunky soup. 
Prep time: 10 mins. Cooking time: 15 mins. 
At just 198 calories per serving, this pasta dish is a delightful meal for vegetarian lovers. Using skimmed milk, low-fat natural yoghurt and reduced-fat parmesan, you can enjoy the creamy texture and flavour without the guilt.   
Prep time: 10 mins. Cooking time: 15 mins.
This quick and easy Mediterranean-inspired salad is bursting with flavour and your five-a-day, and per portion is less than 100 calories each. If you need some extra substance, add a small portion of brown rice as a side dish.
Tuna and lemon mayonnaise wraps 
Prep time: 10 mins.
Plain flatbread wraps are so easy to use, and provide the perfect sandwich for this delicious tuna and zesty mayonnaise combination. For a healthier spin, use brown or wholemeal wraps and stick to low fat mayonnaise.
Share this article with a friend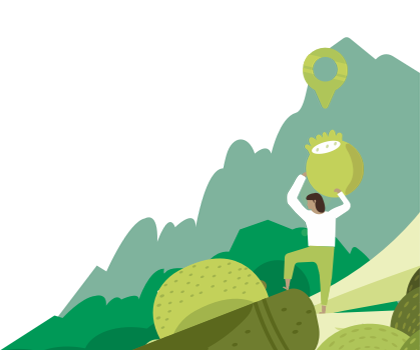 Find a nutritionist dealing with Balanced diet
All nutrition professionals are verified