Healthy eating
Get a taste for Veganism
On 1 November 1944, the first World Vegan Day took place to mark the beginnings of World Vegan Month. Now in its 70th year, this annual 30-day event continues to raise awareness of the benefits of a Vegan diet and lifestyle.
If you are unsure of what Veganism is, it is essentially the elimination of any meat, fish or poultry from the diet (similar to vegetarianism). In addition to this, Vegans will not use animal products and by-products such as eggs, honey, dairy, leather or fur in their day-to-day living.
Veganism for many is an opportunity to enjoy an environmentally friendly and ethical way of life. Vegans feel their lifestyle helps promote a more humane world, while benefiting their health at the same time.
A Vegan diet is very varied and typically involves lots of fruits, vegetables, whole grains, nuts and seeds – crucial elements of a healthy, balanced diet.
So to help you get a taste for the Vegan way of life, we have put together three delicious recipes for you to try:
Berry smoothie with greens
1 cup of berries
1 banana
the juice of 2 oranges
handful of greens – spinach leaves, lettuce, parsley (whatever you fancy!).
Whizz all the ingredients together until smooth. Add some water if the consistency is too thick. 
Vegetable fritters 
½ cup flour
½ cup soy milk (or other dairy free milk)
1 corn on the cob – remove the kernels
½ large courgette, grated
½ carrot, grated
2 brocolli flourettes, finely chopped
1 spring onion, finely sliced
salt and pepper, to season.
Mix the flour and soy milk to form the batter.
Stir through the vegetables and season.
Heat a large frying pan over a high heat, adding a little oil.
Add a couple of tablespoons of the mixture into the pan, shaping into small rounds.
Cook the fritters until brown on one side then turn over and cook on the other side.
Serve immediately.
Leek, potato and lentil soup 
1 large leek
1 large potato, diced
½ cup red lentils
1 litre water
1 tbsp vegetable stock powder
salt and pepper, to season.
Cut the leek in half lengthways and wash. Cut into 1cm slices.
Place all ingredients in a large saucepan.
Bring to the boil, reduce heat and simmer for around 20 minutes. Stir occasionally.
Blend until smooth using a handheld blender.
Taste and add seasoning if required.
Share this article with a friend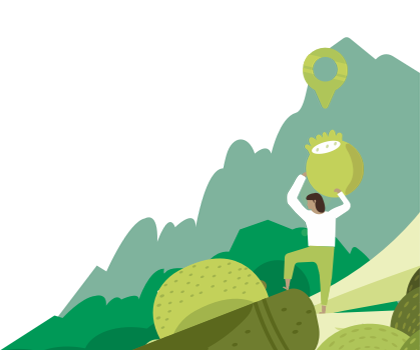 Find a nutritionist dealing with Healthy eating
All nutrition professionals are verified