Healthy eating
Healthy foods every kitchen needs
When it comes to eating a healthy, balanced diet – what you keep in your kitchen is key. If you have crisps, cookies and chocolate lining your cupboards, your chances of making healthy choices will be severely diminished. Instead, try to keep your kitchen stocked with healthy foods like the ones listed below so that a healthy meal or snack is always to hand.
Baby spinach
These nutrient-rich leaves can be added to soups, pastas and even smoothies for a health boost. The mild taste will add a sense of freshness, while the iron, magnesium, vitamin A and vitamin K will do your body a world of good.
Chia seeds
These tiny black seeds are a fantastic source of protein and fibre, helping to keep you feeling fuller for longer. Sprinkle on your breakfast or smoothie for an energising start to your day.
Fruit
Keep a good variety of fruits to hand for a convenient snack when hunger strikes. Fruit that is both portable and easy to eat such as apples, pears, bananas and oranges are ideal.
Greek yogurt
Greek yogurt is extremely versatile – you can enjoy it with fruit and honey as a delicious breakfast (or dessert!), or you can use it in place of sour cream, butter and mayonnaise as a healthy substitute.
Lemon
A squeeze of lemon in your water, on your salad or even in your tea has a detoxing effect and will add another dimension to home-cooked meals.
Nuts
Another healthy snack option, keep a selection of unsalted nuts around to help keep you full. Walnuts, almonds and hazelnuts are particularly nutritious and can be added to meals as a tasty topping.
Quinoa
A brilliant source of protein, quinoa works well in both hot and cold dishes. Use in place of white rice or white pasta as a healthy alternative, or add to salads for a bit of substance.
Spices
Add some flavour to your food without relying on salt, pepper and sugar. Try blood-sugar-regulating cinnamon in your coffee instead of sugar or anti-inflammatory turmeric into stir-frys instead of salt.
Share this article with a friend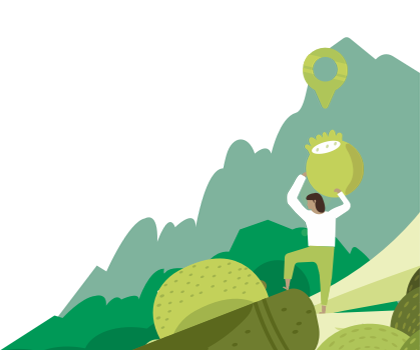 Find a nutritionist dealing with Healthy eating
All nutrition professionals are verified