Healthy eating
How to encourage kids to eat healthily
Recent research has found that only one in five children eat vegetables everyday, while around 10% will refuse to eat any at all. These worrying findings follow in the wake of new figures which show that a third of final-year primary school students are over-weight or obese.
Despite many parents claiming their children are too fussy, Dr Pauline Emment – nutritionist and dietitian at the University of Bristol – claims: "Children can and do like healthy food."
While salads and particular vegetables such as mushrooms and sprouts may never be favourites among children, it is possible to change their eating habits so that they are more willing to incorporate five portions of fruit and vegetables a day into their diets.
Here are five easy ways to encourage your child to eat more healthily:
Eat healthily yourself 
A study conducted by Cancer Research found that regular family mealtimes are associated with better diet in children, and a more frequent intake of vegetables. By eating healthy meals in front of your children you are setting an example, and they will see that fruits and vegetables can be eaten with enjoyment.
Make food fun
Build a positive association with mealtimes by making colourful pictures and unusual shapes out of food when you present it on your child's plate. Try using cookie cutters to cut melon into creative shapes, lay out colourful fruits in patterns and consider buying animal shaped bowls to present berries and chopped crudités in.
Get creative 
Most of the time children will refuse to eat certain fruits and vegetables because of how they look, so get creative by adding shredded carrot and courgette to a bolognese, whipping up colourful smoothies with vegetable juice and mixing parsnips and cauliflower into mashed potato.
Take your kids shopping
Getting your kids involved in the food shop and engaging them in an upbeat conversation about the different colours, textures and shapes of fruit and vegetables will boost their acceptance of such foods. You could also ask your kids to select their own fruit and vegetables to put in the trolley while giving them praise for their choices.
Get them cooking
Getting your children to help with cooking not only gives them a sense of value, but it's also a great way of encouraging them to eat new things. Baking breads and cakes with fruit and vegetable ingredients such as banana bread allows children to get stuck in and help with stirring. Take time to ask them questions and what their opinions are of certain foods to build positive association and pleasure.
Share this article with a friend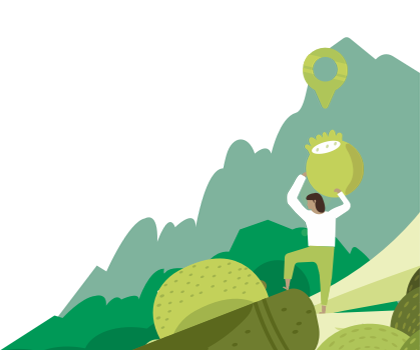 Find a nutritionist dealing with Healthy eating
All nutrition professionals are verified