Healthy eating
The Christmas food swap shop
Last week we provided some handy tips for those who want to indulge sensibly this festive season. Today, we give the lowdown on how to make healthier choices at the buffet table with our quick stop and swap guide.
Christmas is about enjoyment and indulgence, but that doesn't always have to mean picking the unhealthiest and most calorie-laden canapé at a drinks party. Below you will find some high-fat snack offenders and some suggestions for a healthy swap:
Crisps
Just a 30g handful of ready salted crisps contains an average of 155kcal and 9.7g fat. Make a slightly healthier choice by opting for a 30g handful of tortilla chips instead, which in contrast contain around 147kcal and 7.3g fat.
Peanuts
Peanuts are a Christmas snack favourite, but at 184kcal and 15.7g fat per 30g, think twice before delving into the bowl and opt for a 30g helping of pretzels instead (114kcal, 0.8g fat).
Salmon
At 30kcal and 2.5g fat in a salmon and cream cheese bite, you could cut back and make a healthier choice by opting for a salmon sushi bite (28kcal, trace fat).
Red wine
What's Christmas without a tasty tipple? If you enjoy a glass red wine (119kcal, 0g fat per 175ml glass), try a glass of mulled wine, made with 50% orange juice instead (111kcal, 0g fat).
Buck's fizz
If something fizzy is your Christmas drink of choice, swap a 175ml glass of pre-mixed Buck's fizz (106kcal, 0g fat) for a 175ml glass of white wine spritzer, with 2:1 wine and soda water (75kcal, 0g fat).
Pastry
At 45kcal, 3.2g fat, put down that mini pastry tartlet and pick up a mini filo tartlet at 30kcal, 1.5g fat instead.
Cheese straws
A buffet staple but a dangerous one at that. Two cheese straws contain an average of 100kcal and 6.4g fat. Make a healthy swap and opt for one large breadstick (25kcal, 0.4g fat) instead.
Chocolate
Chocolate hits the weak spot of many during festivities, but it doesn't have to be something you avoid. Instead of chomping away on three pieces of chocolate orange (139kcal, 7.9g fat), try three sticks of chocolate-covered orange peel (90kcal, 3.9g fat).
For the original article and more healthy swaps, please see NHS Choices. 
Share this article with a friend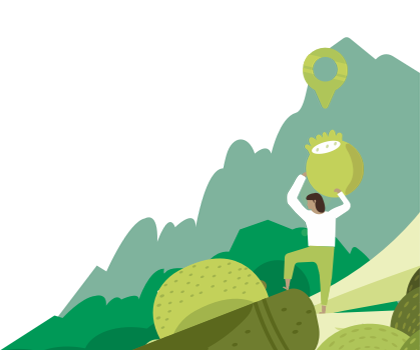 Find a nutritionist dealing with Healthy eating
All nutrition professionals are verified