Skin conditions
Eat your way to clear skin
Beauty starts from the inside out – so if you want healthier, clearer skin then take a look at the following meal ideas found via Greatist.
While there are a variety of factors at play when it comes to a clear complexion, one of the most overlooked areas is diet. What you eat can have a significant impact on skin health, with certain vitamins and minerals hailed as skin saviours.
The following meals contain at least two elements known for boosting skin health:
1. Blueberry and walnut smoothie
Known as a 'superfood', blueberries are chock full of antioxidants which help reduce skin-damaging free radicals. The walnuts in this recipe contain magnesium, which is key for healthy blood flow to the skin.
2. Nicoise salad with charred fish
A tasty Mediterranean dish full of antioxidant rich vegetables and Omega 3 fatty acids that help protect the skin from flare-ups.
Tuna is a great source of selenium, an antioxidant that helps to protect skin from UV damage, while bell peppers are high in vitamin C – a vitamin associated with improving the appearance of ageing.
4. Roasted red pepper and tomato soup
Another vitamin C packed dish, this warming soup also contains lycopene from the tomatoes – a skin healthy antioxidant. Add a slice of wholegrain bread for a more filling meal.
5. Chicken and red grape salad wraps
We love the look of this clever no-cook wrap that uses a salad leaf instead of a wrap. The red grapes contain anthocyanin, which helps to strengthen collagen (essential for healthy skin) as well as helping to maintain good circulation.
6. Dark chocolate avocado truffles
The addition of avocados to this recipe means the truffles are rich in vitamin B5, a vitamin known to promote healthy skin by decreasing oil production and reducing pore size. Using dark chocolate instead of milk chocolate also adds a boost of antioxidants.
To find out more about nutrition for skin health, please see our dedicated page.
Share this article with a friend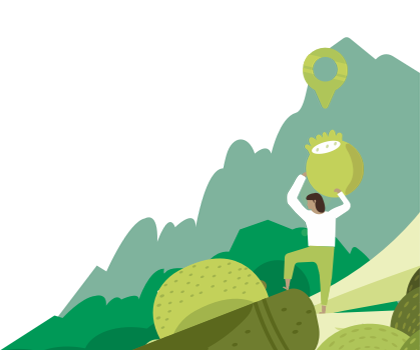 Find a nutritionist dealing with Skin conditions
All nutrition professionals are verified