Healthy eating
Start your day with a national favourite – porridge
Recent statistics show that nearly 50% of Brits enjoy a bowl of oats for breakfast. Keep reading to find out why it is such a national favourite and why it is a nutritious way to start the day.
In previous years, porridge was a dish to dodge – a grey tasteless slop that did little for our taste buds. Lucky for us, this couldn't be further from the truth today. Now porridge has become a breakfast to lust over, a comforter in a bowl that warms our cockles during the cooler winter months. An assortment of flavours and toppings means they rank higher in taste, while new formulas have improved the consistency.
According to research by Mintel, 49% of us are porridge eaters, with a quarter enjoying oats every day. Sales of hot cereals have almost doubled in the last four years, an increase driven primarily by 16-24 year olds.
So where did our love of porridge come from in the first place? Alistair Moffat, the former rector of the University of St Andrews and chief executive of Britain's DNA (which analyses Britain's ancestry using DNA) says that porridge's original purpose was to help wean infants from breast milk, so mothers could be more readily fertile. Alistair stresses that this is educated conjecture, but still this is a rather impressive claim to fame.
Nowadays, it is the health benefits of porridge we're more interested in, and indeed – it has many. Jeya Henry, professor of nutrition at Oxford Brooks University has pointed out three benefits in particular:
1. Porridge has a considerable amount of fibre (both soluble and insoluble) which aids digestion.
2. Porridge is low GI, so it helps you feel fuller for longer and stops you reaching for that mid-morning sugar hit.
3. Porridge also has a rich beta-glucan content, something that has been shown to reduce cholesterol.
Jeya points out the only caveat is that many of us reach for instant porridge and 'just add water' formulas which is pre-processed and therefore high in GI. But even then, Jeya says these are better than many other breakfast cereals and certainly better than none at all.
Porridges we love:
Dorset cereal porridges are tasty and have no added sugar, we particularly like the raspberry and pumpkin seed variety.
Graze porridges have a fantastic variety and include lots of lovely fruit.
Oat so simple golden syrup porridge is a more indulgent choice, but we add a few blueberries and bananas on top to make up for that.
To find out how a qualified nutritionist could help you maintain a healthy diet, please see our healthy eating page.
View and comment on the original Independent article.
Share this article with a friend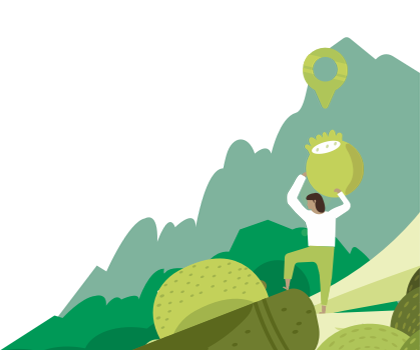 Find a nutritionist dealing with Healthy eating
All nutrition professionals are verified