Keep it Simple, Seasonal and Nutritious
First of all let me confess that I am not a nutritionist. The only training I have had was many years ago at school in a subject called 'Domestic Science' which went beyond cooking and included an understanding of the composition of food, it's effects on the body and how to combine food groups to create healthy meals. It is a matter of great concern that even basic cooking has since been neglected in our schools.
Although Meals in Fields started out as a collection of recipes in response to a plea for help from a young camper, our audience has since grown and now includes many students who live away from home and are in need of fresh ideas. The recipes are equally appropriate for overworked mums looking for something to feed the whole family.
Healthy eating does not mean that you have to be tied to the kitchen for hours. It really means choosing fresh ingredients and cooking them sympathetically so as not to destroy all the vitamins and minerals that are so important to our bodies.
Try a stir-fry for real quick and easy eating. The following example uses locally sourced pork and vegetables that can be grown in the garden.
Pork stir-fry
Preparation Time: 10 minutes
Cooking Time: 10 to 12 minutes
Ingredients:
2 pork loin steaks – cut into thin strips
2 small carrots – cut into matchsticks
2 medium potatoes – peeled and diced into 1cm cubes
1 onion – roughly chopped
2 or 3 tomatoes
4 – 6 mushrooms (chestnut mushrooms give a good flavour) – sliced
2 rashers smoked bacon – cut into small pieces
1 eating apple – peeled, cored and cubed
1 red or yellow pepper – deseeded and cut into thin strips
Oil for frying (olive, rapeseed or sunflower)
Glass of dry sherry
Tablespoon tomato puree
3 – 4 cloves of garlic (crushed)
Mixed herbs
Cooking method:
Place the oil, sherry, tomato puree and garlic into a large frying pan or wok.
Stir whilst heating until the oil starts to smoke.
Add the pork, bacon and potatoes and fry until browned, keep the ingredients moving all the time (3 to 4 minutes).
Add remaining ingredients and fry until meat and vegetables are cooked, stirring constantly to prevent burning or over-cooking the vegetables (1 or 2 minutes).
The stir-fry is ready to serve when most of the liquid has been absorbed.
Serving method:
Serve the stir-fry straight from the wok to the plate – a meal in itself.
Cooking this way not only helps to maintain the nutritional quality of the food, but also helps the local economy by keeping money in the country as well as reducing environmental impact of transporting food over long distances.
Who ever thought a simple stir-fry could be so important!
Share this article with a friend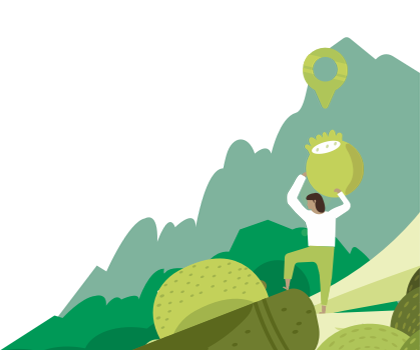 Find the right nutritionist for you
All nutrition professionals are verified