Healthy eating
Pizza Hut criticised for launching 3,000 calorie 'burger pizza'
If you've ever gone out for a pizza and wished you'd gone to the local burger bar instead then you're in luck – Pizza Hut has just launched its first 'cheeseburger pizza' at a belt-bursting 3,000 calories.
Critics are calling this large pizza surrounded by 10 mini burgers topped with mozzarella 'irresponsible' due to the high fat and calorie content.
However, the chain is marketing the meaty monstrosity as 'a fun treat to share'.
If a peckish woman were to consume a whole cheese burger pizza by herself, she would be consuming all of her daily recommended calorie allowance plus half of tomorrow's.
If she had a little more restraint and kept her consumption down to one slice however, she'd be consuming a modest 288.
Pizza Hut's latest so-called 'crust innovation' follows the recently successful limited edition Hot Dog Stuffed Crust.
Tam Fry, a spokesman for the National Obesity Forum, said: "If I had a family of ten and we had all been on a brisk five mile walk in the rain and lost our picnic on the way, I might just buy one to ensure that everyone got a warm something inside them. For your average family, however, divvying this pizza up in any other way is unreasonable and irresponsibly marketed."
Despite this latest launch, Pizza Hut has agreed to sign up to the Department of Health's 'Responsibility Deal' on the premise that it will publish all calorie information, cut trans fat and salt levels, and promote healthier eating to its customers.
In defence of the recent criticism, the chain declared that all customers are treated to free unlimited salad to top up their essential vitamins and minerals before they gorge on the 3,000 calorie feast.
Customers can pay £2.50 extra to add this special burger crust to their pizza.
The launch comes just weeks after the most calorie-laden chocolate bar in Britain, the Wonka Bar, was released by Nestle. The chocolate bar contains more calories than Haagen Dazs ice-cream and twice as many as a Big Mac.
Fortunately there are ways to eat burgers and pizza that won't exceed your recommended calorie intakes. To find out how a nutritionist could help you adapt your favourite foods for a healthier life, please visit our Healthy Eating page.
View and comment on the original Telegraph article.
Share this article with a friend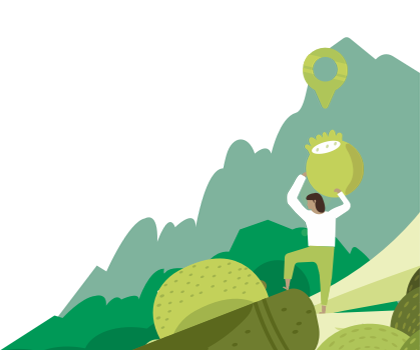 Find a nutritionist dealing with Healthy eating
All nutrition professionals are verified