Healthy eating
What to eat during a heatwave
Hot summer days and balmy summer evenings means a change of diet for many of us as slaving away over a hot stove is put on the back burner.
According to reports, this is the longest stretch of warm weather the UK has seen in seven years; a delight for most of us, a struggle for others. With most homes getting by without air conditioning, cooling ourselves down in other ways has become paramount.
One way of doing this is to avoid too much time spent cooking in a hot kitchen. No one wants to be slaving away over a hot stew or risotto – so what should we be eating instead?
Try dishes that require little to no cooking time, such as salads and gazpacho (cold Mediterranean soup). An Arabian carrot salad with spices and herbs will make for a nutritious side dish, while thinly sliced courgettes dressed with olive oil and mint leaves adds substance. Meat lovers can roast a chicken with lemon juice and garlic before letting it cool and serving with salad.
Alternatively, why not take note from the Chinese diet and eat cooling foods (in terms of Chinese medicine). Avoid greasy, meat filled dishes and sip on a bowl of warm rice porridge spiked with cooling mung beans or stir fried cucumber and bitter melon.
Another approach involves embracing the heat and fighting fire with fire! Eat a hotpot of sizzling chilli with Sichuan pepper or crisp ox tongue in a spicy sauce with mushrooms and greens.
Cool down with puddings of fresh fruits, sorbets and frozen yogurt. For a delicious fruit salad dressing, add olive oil, mint leaves and a squeeze of sharpening lime.
In need of a cooling drink? Take advantage of iced fruit juices available in shops or relieve your internal heat with hot infusions of chrysanthemum, honeysuckle or buckwheat tea.
Hot weather often points us in the direction of a healthier diet; to find out more about changes you could make – please see our Healthy Eating page.
View and comment on the original Guardian article.
Share this article with a friend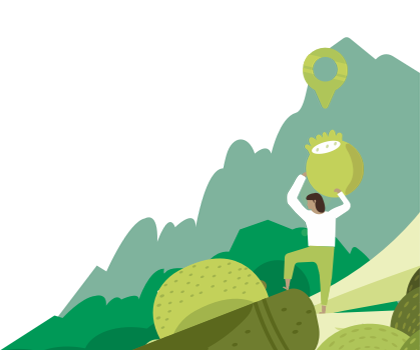 Find a nutritionist dealing with Healthy eating
All nutrition professionals are verified