Healthy eating
Co-workers may be to Blame for Weight Gain at Work, Nutritionist Resource Reveals
Healthy diets can be ruined by well-meaning colleagues who bring in unhealthy treats, online directory Nutritionist Resource reveals. Now, nutritional therapist Jo Saunders offers her tips for avoiding weight gain at work with three healthy yet tasty office snack ideas.
Surrey, UK (PRWEB UK) 27 June 2013
Previous research shows that 42% of office workers can put on up to a stone in a year due to unhealthy habits at work [1]. Now, a recent survey by online network Nutritionist Resource suggests that healthy diets might be so hard to keep up because co-workers bring in fatty, sugary treats that prove difficult to resist [2].
Whether it's a slice of cake to celebrate the company's anniversary, chocolate Easter eggs handed out by the boss, foreign sweets from jet-setting co-workers, or just a midweek 'pick-me-up' from the local doughnut shop, there's no doubt a healthy diet can be difficult to keep up in such a treat-laden environment.
In fact, according to research by Nutritionist Resource, 89% of office workers are regularly offered snacks by their co-workers, and 70% of those find it difficult or impossible to turn treats down.
Nearly a quarter said they didn't do enough exercise to justify the amount they ate at work, while 27% said they feel guilty because they snack when they're bored or stressed rather than when they're hungry.
One survey respondent wrote: "I would like less pressure from colleagues to eat unhealthily and fewer opinions about what I do bring in to eat."
Most adults in England are overweight, usually due to too much of the wrong food and too little exercise [3]. Being overweight can significantly increase the risk of heart disease, type 2 diabetes, stroke and certain types of cancer.
Fatty snacks like chocolate bars, sweets and crisps are cheap, accessible and enjoyable, but eating them every day can lead to weight gain. Sharing unhealthy treats around the office may be a fun, generous thing to do but it could be doing damage in the long-run.
Berkshire-based nutritional therapist Jo Saunders thinks there are other ways to share tasty treats at work without compromising anyone's healthy diet. Here she gives three ideas for nutritious office snacks that co-workers will love:
1. Cherries dipped in dark chocolate
Jo says: "Cherries are a fantastic healthy snack, and a delicious seasonal option. They contain a special compound called anthocyanins, which have been shown in research studies to have a potent anti-inflammatory effect, important for heart health in particular. They also help boost melatonin levels (the hormone we need in order to sleep) helping us sleep better and be more productive at our desks."
The dark chocolate adds a bittersweet edge and lands this snack well and truly in the 'treat' pile. According to Jo, dark chocolate is rich in antioxidants and some studies show it can help lower cholesterol and boost heart health. She says: "dark chocolate is very satiating and we don't tend to eat as much of it as more sugary milk and white chocolate varieties."
2. Avocado or hummus on mini oatcakes
Impress co-workers with this canapé style snack. Jo says: "Avocados possess amazing health giving properties, possibly most significantly with their anti-cancer properties. They have strong antioxidant and anti-inflammatory benefits which can help reduce the risk of cancer. They also contain good amounts of Vitamin E and plenty of good fats which boost their anti-inflammatory properties further."
3. Walnuts
Many workers lack the time to make snacks for the office. For a quick and easy-to-share snack, opt for a large packet of unsalted, unroasted walnuts. According to Jo, "Studies show that the main health benefits from walnuts are their cardiovascular health properties and their ability to lower cholesterol in the body. They also possess anti-inflammatory properties from their Omega 3 fatty acids."
Sharing snacks around the office is a great thing to do, providing those snacks are carefully chosen. There are so many ways to be creative with healthy foods. Jo Saunders is one of many nutritional therapists working in the UK to help people develop healthy diets that protect against disease and keep them full and energised throughout the working day. Visit Healthy Eating on Nutritionist Resource to kick start a healthy diet and find a nutritionist near you.
About Nutritionist Resource
Nutritionist Resource is an online directory of qualified nutritionists and dietitians who work in the UK. Visitors can browse our ever-growing network of private practitioners and organisations using a filter search system. We want to make choosing the right professional super easy, so we encourage nutritionists to publish information-rich profiles detailing everything a visitor might want to know, including qualifications, background information and fees. Information is key here at Nutritionist Resource, and we aim to become a leading site for health, diet and nutrition in the UK over the coming years.
References
1 Daily Mail, 'Bored Office Workers Gain A Stone in a Year', http://www.dailymail.co.uk/femail/article-2167783/How-desk-job-make-FAT-Bored-office-workers-gain-stone-year-gorging-unhealthy-snacks.html
2 Nutritionist Resource Survey of 72 visitors – 'Eating Habits in The Office'
3 Gov.uk, 'Reducing Obesity and Improving Diet', https://www.gov.uk/government/policies/reducing-obesity-and-improving-diet
View the original PR Web press release here. 
Share this article with a friend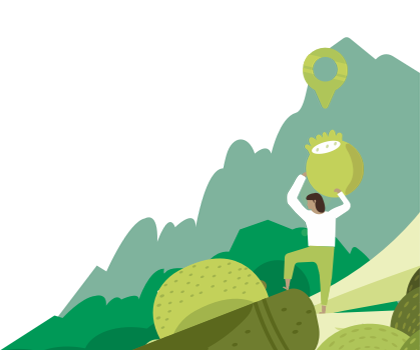 Find a nutritionist dealing with Healthy eating
All nutrition professionals are verified