Healthy eating
Kale – the trendiest cabbage in town
Sales of kale have gone through the roof over the last year thanks to celebrity endorsements and its health-giving properties.
Trade magazine the Grocer has declared kale the new star of the brassica family thanks to rising sales. It is estimated that 3,048 tonnes of kale were sold in the last year, increasing sales by 40%.
The data analysts who conducted the study (Kantor Worldpanel) have not made a connection between these results and celebrity fans of the vegetable, however by gaining more exposure kale is becoming better known and that is partly down to celebrity fans. For example, Gwyneth Paltrow has featured a variety of kale recipes on her website Goop, including kale chips and kale juice – and when someone as stunning as Gwyneth endorses something, you know sales are going to go up. Well-known chefs such as Jamie Oliver and Hugh Fearnley-Whittingstall are also including the superfood in many of their dishes.
A member of the cabbage family, kale can come curly or plain and is incredibly hardy, making it a breeze to grow. On top of this, the veg in question is extremely healthy – full of beta-carotene, vitamin C and folate. High in fibre and low in fat, it is also a great source of iron, potassium, magnesium and calcium.
Some people are even heralding it as the 'new beef', which is a very bold statement and one that could cause more harm than good. Overselling the merits of any ingredient or trying to promote it as an alternative for something very different can have negative side effects.
Having said that, kale does have its place and is delicious when cooked correctly. Chef and kale enthusiast Trine Hahnemann is from Denmark where the vegetable is served in a heavy white sauce. Disliking the way it was served, Trine began experimenting by sautéing it with pasta, making pesto with it and using it as a supplement for parsley and rocket.
Kale salads with apple, walnuts and lime is a firm favourite with Trine who has even fallen for it's curly aesthetic, "I think I should have a ballgown made from kale leaves" – see, we told you it was trendy.
To find out more about the health benefits of certain foods it may be worth speaking to a nutritionist who could suggest ways of including healthy foods like kale into your diet. For more information, please see our Healthy Eating page.
View and comment on the original Guardian article.
Share this article with a friend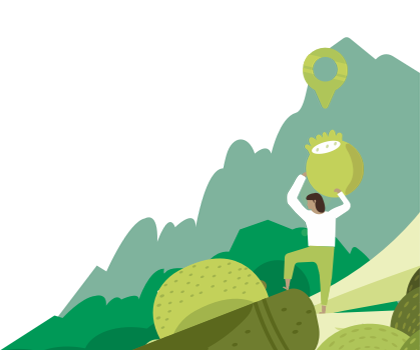 Find a nutritionist dealing with Healthy eating
All nutrition professionals are verified