Healthy eating
Will instigating a tax on fizzy drinks tackle Britain's obesity problem?
Doctors call for a ban on junk food adverts before 9pm and a tax on fizzy drinks to help reduce the UK's growing obesity issue.
The Academy of Medical Royal Colleges represents a united front from the medical profession (including GPs, paediatricians and psychiatrists), and say the nation's ballooning waistlines are at crisis point.
The Academy recently released a report stating that current efforts have failed at tackling the situation and call for poor diets to be treated more like smoking.
Britain is now one of the most obese countries in the world, with around a quarter of adults classed as obese. This already worrying figure is set to double by 2050, with a third of primary school leavers already deemed overweight.
Doctors see consequences of obesity every day and the Academy say they have never had to come together over such an issue before.
The Academy's recommendations include:
Further taxes on fizzy and sugary drinks to increase prices by 20%.
A ban on advertisements featuring foods high in sugar, fat and salt before 9pm.
No vending machines or junk food outlets in hospitals – all food to meet same nutritional standards as schools.
Less fast food outlets near leisure centres and schools.
Food labels to include nutritional information for children.
Prof Terence Stephenson (chair of the Academy) has evoked comparisons to the government's approach to smoking. The anti-smoking campaign saw a ban on advertising among other things, which helped people move away from smoking. Unhealthy food should be viewed in a similar light – and while there is no single answer for the obesity problem; people want the healthy choice to be the easy one.
Not all reactions to this report have been positive, however. Terry Jones (from industry body the Food and Drink Federation) has said the report "seems to be a damp squib and to add little to an important debate", raising concerns over unbalanced ideas influenced by single issue pressure groups.
Health minister Lord Howe has welcomed the report and has said he wants businesses to intensify their efforts too. Highlighting the importance of working together, Lord Howe wants the industry, government, healthcare professionals and individuals alike to combine their efforts to help improve the nation's health.
If you want to learn more about healthy eating, you could benefit from speaking to a nutritionist. For more information and to find a nutritionist in your area, please see our Healthy Eating page.
View and comment on the original BBC News article.
Share this article with a friend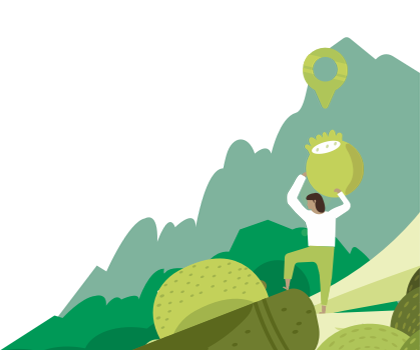 Find a nutritionist dealing with Healthy eating
All nutrition professionals are verified