Healthy eating
Baby, it's cold outside
Today, Elle tells us what she likes to get up to of a cold, snowy weekend
I don't know about you, but for me, the recent snow and sub-zero temperatures call for the comfiest of comfort foods to warm my tummy. Whilst I would absolutely LOVE to hibernate under my duvet with an unlimited supply of pizza and wine until spring, this is neither practical or possible (my partner said no to being my delivery service). So, throw back that duvet and lets make lunch!
Recently I have become addicted to making soup, particularly with squash and root vegetables. Butternut squash, carrots, parsnips, whatever I fancy – I really am just that crazy and fun. This weekend I decided on carrot and coriander, which is ridiculously easy to make, healthy and absolutely scrumptious. All I did was…
– Put a tablespoon of olive oil in a large saucepan and sautéed one and a half sliced white onions and a couple of sliced garlic cloves until soft – not browning though.
– Then I added a load of chopped carrots, a bunch of coriander and about a pint/pint and a half of just – boiled water mixed with vegetable stock to cover the vegetables.
– Bring to the boil then let it simmer until the carrots are tender and a bit squidgy (technical term).
– Blend using a hand blender until you get a consistency that you are happy with, season to taste and voila! Tasty, low fat, low calorie AND good for you! What's not to love?!
Now, my partner – let's call him 'Mr C' – does not like soup. I know. He quite clearly doesn't know how to live life on the edge like me. So to be fair to him this weekend, I decided to try a hearty beef and potato pie recipe from my new favourite book, The Hairy Dieters.
Thanks to my incredibly organised food shopping list, I had all the ingredients and was ready to get going. You really need to have a lot of patience when it comes to tiny dicing and thinly slicing the vegetables. I was losing mine at this point and started cursing our tiny, broom – cupboard sized kitchen for not being able to fit a food processor in it.
Got there in the end though and started with the actual cooking. I will admit that from this angle it looks like dog food (yummy) but it did smell really good!
Then it said, 'Remove from the heat, stir in the frozen peas and leave to cool completely'. Thank goodness I started making this at 3pm, it was taking FOREVER!
After the cooling, it was on to the 'pastry'. Those clever, hairy men have used pizza base as a much healthier alternative to buttery pastry. Genius! Unfortunately, I went into fifty million (approx) shops and could not find the six individual foil pie dishes that the recipe called for so I used one large one and a smaller ceramic dish.
After 30 minutes in the oven, I thought they looked rather good! Then I understood why I needed foil dishes- the pizza base had got completely stuck to my ceramic dish. Luckily, I was able to salvage the top and enough of the sides that Mr C didn't even notice when I dished up. The pie in the foil dish was much better and easy for me to portion out and freeze down ready for another chilly weekend.
Devastatingly, I'm a pescatarian so I am unable to describe how it tasted, however, Mr C said that it was rich, meaty and flavoursome – praise indeed!
The pies took me just over three hours to make in total so not a recipe to try if you are starving and need a quick meal, but they are filling, substantial and definitely worth a try!
The BBC has been kind enough to post this recipe for free here!
What's cooking in your home this weekend? Have you been trying any healthy new recipes? I'd love to hear how you get on!
I will be back soon with some more tasty recipes so stay tuned!
Share this article with a friend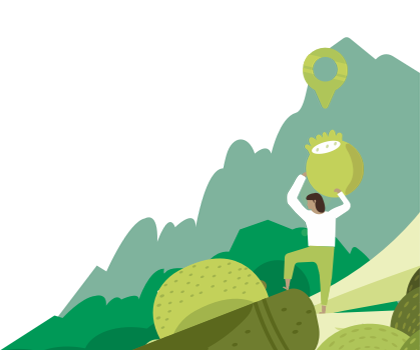 Find a nutritionist dealing with Healthy eating
All nutrition professionals are verified