Healthy eating
What can we learn from Team GB?
Ever since the London Olympics kicked off last week in a blur of gyrating peasants, parachuting monarchs and jaw-dropping pyrotechnics, it seems the whole of Britain has been clamouring to whip out the Lycra shorts and get healthy athlete-style.
There's nothing like watching silver-medal winner Lizzy Armistead's sculpted physique race by on her bike to make us all want to stop eating snacks and get off the sofa. In fact, reports show bicycle sales are at an all-time high as a result of Olympic-fever, with 6% of Brits now cycling every day.
Team GB, in all their toned and flexible finery, are shaping out to be the British role models of the year. Considering that 61% of us are currently overweight or obese – that can't be such a bad thing.
So how do  Olympians hone their bodies into the machines they are?
The average Olympian consumes around 6,000 – 10,000 calories in a day.
Trinidad and Tobago swimmer George Bovell said: "I follow the traditional 3 meal a day routine in the sense that I eat 3 main meals per day, but I also eat 3 smaller meals. One smaller meal in between each of the main meals consisting of some protein, fat and carbohydrates. I have a fast metabolism and because of my training I burn more calories than the average person."
Of course, for a person who doesn't spend eight hours a day lunging, running and generally pushing their body to the limits, an intake like that would soon result in obesity. It also seems quality is even more important than quantity and, unlike an obese person, an athlete would never eat 10,000 calories worth of junk food.
Olympic hopefuls Elif Jale Yesilirmak (Turkish wrestler) and Dylan Armstrong (Canadian shotputter) incorporate plenty of protein-rich salmon into their diets to fuel their continually working muscles.
Although most of us couldn't possibly sustain an athlete's dietary habits without giving up work and dedicating our lives to a sporting discipline, there is still a lot we can learn from team GB.
Our bodies work like machines. What we put into it effects what comes out. If we consume foods that are high in fat and sugar and then spend the day sitting at an office desk, we're highly likely to put on weight. Similarly, if we eat fatty, sugary foods and then expect to have a great work-out at the gym then we're likely to be disappointed. Sugary foods give notoriously short bursts of energy before quickly converting into fat stores.
For an optimum work-out, you are advised to eat plenty of fresh fruit and vegetables along with high-energy protein – preferably from an oily fish like salmon, mackerel or sardines (low in bad fats).
We can't all be athletes, but we can learn from them. Health is about balance – balancing a healthy diet with a healthy workout regime. It is also about motivation and perseverance, about pushing yourself to keep running even when you want to stop, or stopping yourself from eating something unhealthy even when you feel tempted.
A nutritionist will be able to create a dietary plan to suit your unique needs- whether you are training in sport, trying to lose weight or simply looking to become healthier.
To find out more about how a nutritionist might be able to help, please visit our site's Nutrition Topics section.
View and comment on the original Guardian article.
Share this article with a friend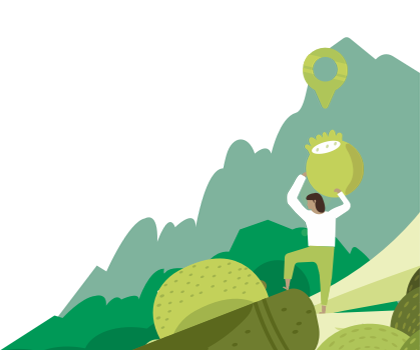 Find a nutritionist dealing with Healthy eating
All nutrition professionals are verified