Home

>

Susan Anderson BSc (Hons) Registered Dietitian
Susan Anderson BSc (Hons) Registered Dietitian
About me
Susan is a qualified and experienced dietitian who specialises in a range of health conditions. She studied a 4 year degree in Nutrition & Dietetics at The University of Surrey, one of the Uk's Top 10 Universities.

Susan currently works as Mental Health Dietitian within a hospital as well as in private practice.
******************************************************************************************************************************************
Hello I am Susan. I am a modern thinking dietitian with immense passion and drive for my profession. Are you looking for a dietitian to complete a project, deliver, training or a work-shop? Are you you seeking expert nutritional advice for a condition? Contact me today to find out how I can help you.
I studied a 4 year degree in Nutrition & Dietetics at The University of Surrey, one of the Uk's Top 10 Universities. I have vast experience working in a range of clinical settings from GP surgeries, Hospitals and clinics. I began my career in private practice along side a part-time role as a Consultant Dietitian specialising in Adult Obesity. I then moved on to work as an acute dietitian within a busy NHS hospital where I furthered my clinical skills and medical knowledge. Since working within the NHS I took on the role as a mental health dietitian (which I love!).
I work with many conditions and disorders including: ASD, Depression, Anxiety, Anorexia Nervosa and more. I believe Psychology is at the heart of my practice and I always strive to treat every client holistically.
Why I chose Private Practice

I really enjoy working privately as it enables me to deliver flexible hours including an out of hours service, which is not something the NHS currently offers. Private practice also enables me to see clients for follow up appointments more frequently with shorter waiting times; this is particularly important if a client needs extra support. The extra time and support that I am able to give to my clients makes a real difference to their lives which is what I love about private practice.
Dietetics is my passion


Diet and health has always been a passion of mine. I believe an ounce of prevention is worth a pound of cure, but we do not always consider the preventative measures until we become sick.
We are heavily reliant on medications to treat a problem however, some health problems can only be treated through dietary interventions. Diet plays a crucial role in the prevention and treatment of disease. Many people seek alternative treatment other than medication to treat a problem and sometimes conventional treatments do not work. You can rest assured that the advice I give you is scientific and evidence-based. I can give you a professional unbiased opinion on whether your health issue can be treated through diet. Contact me today to find out how I can help you.

Specialist areas include:
Digestive problems
IBS
Adult obesity including pre and post bariatric surgery.
Women's Health
Chronic and Functional Bowel disorders
The Low FODMAP diet
Diabetes
Cholesterol and lipid management
Weight management - loss, maintenance or gain
Healthy Eating
Bone Health: Osteopenia, Osteoporosis
Nutrition for the older adult
Pregnancy: Pre, Post and Antenatal nutrition
Cardiovascular Disease
High blood pressure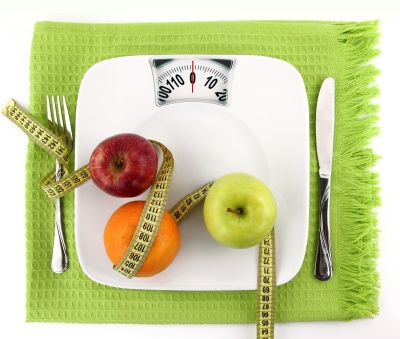 Referrals

Self referrals
GP/consultant referrals
Health insurer referrals

Susan is recognised by AXA PPP, WPA, Pru Health and Aviva. Please contact your individual health insurer to check the level of cover provided by your health insurance policy for a consultation with a Dietitian alternatively please provide me with your policy number so I can inform you.
Training, qualifications & experience

Susan's professional Qualifications and Memberships:
BSc (Hons) Nutrition & Dietetics
Certified training in eternal feeding pumps including: Flocare infinity
Basic training in CBT (cognitive behavioral therapy)
The Low FODMAP diet for functional Bowel disorders (King's College London)
Member of The British Dietetic Association (BDA) www.bda.uk.com
Registered with the Health professions council www.hpc-uk.org
Areas of nutrition I deal with
* If you have been diagnosed or suspect you may have one of the medical conditions starred above, you should consult your GP for advice, diagnosis and treatment and always inform your health professional before starting any alternative or additional therapies, treatments or making any major changes in your diet or exercise programme.
Fees
Consultations
Initial consultations and Follow-ups                   £80
The Low FODMAP diet (1hr 30 mins)               £120


Some people prefer to have a consultation from the comfort of their own home. Please make an appointment for a Web cam or Telephone consultation.

Skype & Telephone consultations                           Upon request
Client home visits                                                 Please Contact me for a quote

If you have any questions in relation to the booking policy please call 07581035708


Please Visit http://www.private-dietitian.co.uk for more information.
Further information
Other Services I Provide:


Personal nutrition counseling
Family nutrition counselling
Sustainable weight management
Low FODMAP package (upon request) including reintroduction phase
Computerised dietary analysis or menu analysis for corporate and individual clients
Computerised dietary analysis is a more thorough way to analyse your diet or menu to see whether you are meeting your individual nutritional requirements or if your menu is nutritionally balanced. Your dietary intake or menu will be analysed using professional software that uses nutrient data from large data base files and national food tables. You will receive a computerised report with data on your micro and macro nutrient intake along with supporting literature and advice.
Type of session
| | |
| --- | --- |
| Online nutrition support: | Yes |
| Telephone nutrition support: | Yes |
| Face to face nutrition: | Yes |
Practical details
| | |
| --- | --- |
| Sign language: | Unspecified |
| Other languages: | None |
Availability
Mon - Sun 9am to 10pm