Home

>

Teen healthy cooking workshop – snack attack!
Teen healthy cooking workshop – snack attack!
Date & Time:

16th August 2017, 2.30pm - 3.45pm

Cost:

£17

Location:

Radcliffe Road
West Bridgford
Nottingham
East Midlands
NG2 5HG

Contact: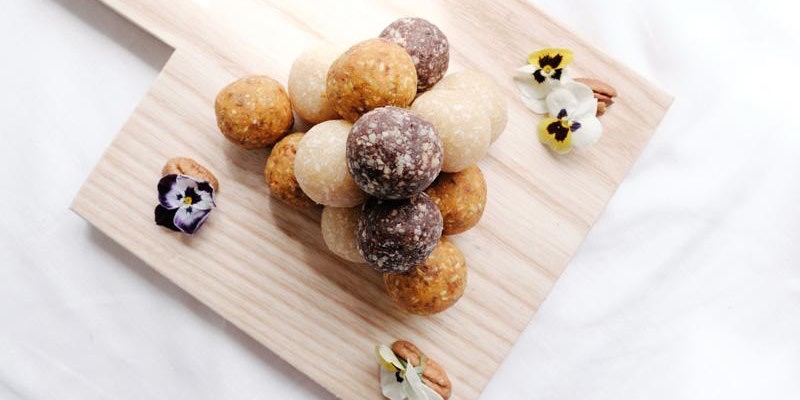 Have you ever come home from school or college starving hungry and in need of a healthy snack?
Join me and Rebecca from Willow and Dove for a fun, small group (max six) hands-on workshop for 13-16-year-olds and learn to make your own snacks to wow your friends and family!
All our snacks are free from gluten, dairy, egg and soya.
Learn how to make:
Little power balls in a variety of flavours (e.g peanut butter brownie, lemon and coconut).
Fabulous fruity smoothies.
Learn how to make a healthy chocolate sauce from scratch for our rainbow fruit dippers.
Take home all your creations from the afternoon plus recipes cards to recreate your snacks at home!
Join us on Wednesday 23rd August 2.30pm - 4pm for our second workshop on healthy cakes!
https://www.eventbrite.com/e/teen-healthy-cooking-workshop-snack-attack-tickets-35873174631?aff=erelpanelorg
About the host
I deliver healthy eating advice to individuals, groups and businesses. I encourage people to make small but permanent changes to the foods they eat. Being a chef and running cookery classes is a great advantage as it allows me to develop healthy eating recipes for those that need inspiration. Rebeca is an expert in creating raw vegan sweet treats.
Contact
Email me
Related information:
Schoolchildren and teenagers
Your stories
In my teen years I suffered from Anorexia and was put into a treatment programme. With the...
Beth
I suffered from anorexia for a very long time. It started from when I was 3 through to 10....
Tamia Bennet
I've always taken supplements and eaten what I thought was a healthy diet, but I was...
Janet murray
More stories
Recent news